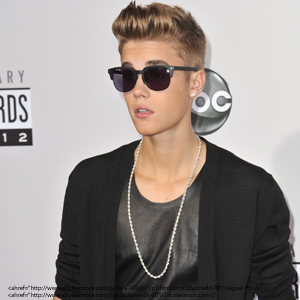 Most people don't like to be reminded about (or see photos of) what they got up to on Saturday night, but if you happen to be invited to one of Justin Bieber's parties, talking about the shenanigans that went on could see you having to fork out $US5 million.
Celebrity gossip site TMZ obtained a copy of a document that everyone who enters the Bieb's California home reportedly has to sign.
The Liability Waiver and Release warns that anyone who talks about any of the goings-on inside the mansion could be sued for $US5 million in damages. Subjects that may not be mentioned afterwards include the "physical health, or the philosophical, spiritual or other views or characteristics" of Bieber or any of the other houseguests.
Reflecting the modern world we live in, the contract also states that if you blog, tweet or Instagram about the party you can also be sued for $US5 million.
Somewhat eyebrow-raisingly, TMZ reported that the contract also states that activities that take place at the party may be "potentially hazardous and you should not participate unless you are medically able and properly trained."

Risks involved in the 'activities', the contract states, include "minor injuries to catastrophic injuries, including death".
Eh, Folklaw reckons these would want to be seriously good parties!
Baby singer Bieber has been in the press for lots of bad reasons lately, from seemingly abandoning his pet monkey in Germany to being booted out of a London nightclub on his birthday; he even got a less-than-flattering mention in the winner's speech at the NSW Golden Gavel final recently.
To be honest, though we wouldn't mind his millions, stories like this make Folklaw glad that the biggest worry we have after a Saturday night out is how quickly we can de-tag those unflattering photos on Facebook...