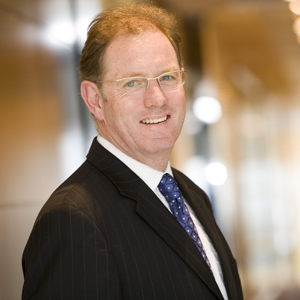 If you spy a lawyer checking in golf clubs at the airport, chances are they are an Ashurst partner off to a business meeting.
Folklaw was an interested attendee at an M&A breakfast conference in Sydney last week (21 May).
Despite everyone being in jolly spirits due to the delicious smoothies and macadamia-infused butter on offer to smother hot pancakes, once the four senior law firm partners started talking shop, the time for largesse was over.
"It is a pretty tough world we live in," said Ashurst private equity specialist Mark Stanbridge (pictured), who was obviously at the back of the pancake queue, when kicking off the whole panel discussion, just to get everyone in the right frame of mood.
The next 40 minutes saw Peter Dunne from Herbert Smith Freehills, Jonathan Algar from Clayton Utz and Nick Humphrey from Sparke Helmore share anecdotes comparing the domestic M&A market to the maiden voyage of the Titanic.
However, Folklaw's ears pricked up when Stanbridge provided a glimpse into the glamorous, jet-setting lifestyle of an M&A partner at a global firm.
"I was in South Carolina and I was playing golf [and my playing partner] was a big real estate player down in the south, and he has never had it better," said Stanbridge, who recently returned from a business trip to North America, where he had previously noted that the Canadian mining sector was "all but dead".
Finally some good news then, as Folklaw looked expectantly to Stanbridge wanting to hear more about why the real estate big fish down south had "never had it any better"?
"Then you have to find out what is causing [the demand], and that is people moving out of the northern states and more expensive cities and moving to the south where life is seen as a bit cheaper, and where people nearing the ends of their careers can come and make ends meet more sensibly than other times."
Bummer.  No rainbow at the end of that anecdote then.
Having previously relayed that his American practice had shrunk from receiving two to three calls a week five years ago to around one call a quarter now, Stanbridge, like a lot of transaction lawyers, is spending more time in the rough than on the green these days.