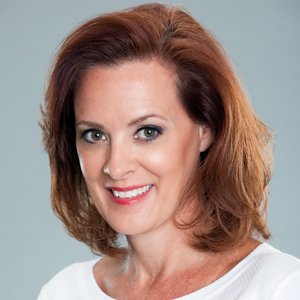 A Florida attorney has carved out an interesting side career – writing children's books about lawyers!
Before any of you smarties out there say anything, these books aren't designed to scare small children, but rather to inform them about the work lawyers do.
"I wrote [the books] to educate children of all ages, but specifically my nieces and nephews, about the work lawyers do, to honor those who admirably serve our profession, and to help improve public perceptions," Jacqueline Buyze (pictured) told Lawyers Weekly.
The first book, and title of the series, A Story of Lawyers, was released in April last year; the second book, A Story of Lawyers with Views from the Bench, was released this year, and a third book, A Story of Lawyers Raising the Bar, is due for release before the end of the year.
Buyze suggested the books, which are written in rhyme, could be useful for clients as well as children, so that they can "learn about basic legal concepts and the profession".
Buyze, who continues to practise as a lawyer, primarily in the area of alternative dispute resolution, said she received a lot of encouragement from her lawyer colleagues when she started writing the books.
"My colleagues and friends were the inspiration for A Story of Lawyers," said Buyze. "I asked for permission to use their likenesses in the book.  Everyone I asked agreed and executed the necessary waivers and releases.
"When it came out, everyone seemed pleased and they've since told me how much they are enjoying sharing their illustration with family, friends and clients."    
Buyze said that she never had any plan to be a writer and that "the children's book thing just happened.
"The idea of being a writer never entered my mind [before this]," she said. 
However, now she's got the writing bug, Buyze's literary ambitions are not limited to writing books about lawyers. She has recently launched a new venture – a children's book about the royal baby. A Joyful Royal Debut is planned to be the first in a series and will be released two weeks after the baby is born.
That baby will have more words written about it than any baby in history, Folklaw reckons.
Anyone wanting to find out more about Buyze's lawyer books should visit her website.