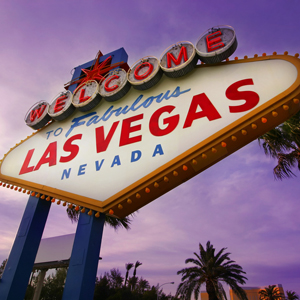 In a case of art imitating life imitating art, a lawyer whose father made a crust by giving legal advice over hot dogs was arrested after allegedly trashing a hotel room.
The Daily Mail reported that 45-year-old Robert Pearman was arrested after allegedly causing $US96,000 damage to his room at the Encore Tower Suites at Wynn on the Las Vegas Strip.
Pearman was charged with malicious destruction of property after a wild Vegas weekend in March.
The Mail reported that, when police arrived at Pearman's suite, he had five women with him and, on being caught red handed in the room, so to speak, he fessed up, telling police officers in slurred tones: "I take full responsibity for what happened here, we were partying.
"I did all of this. I am responsible for all of these people. Let my people go."
Such chivalry is so rare these days!
It is alleged that the room was in quite a state: The floor was strewn with broken glass; food was smeared on the walls; furniture was kicked over, and chairs, a decorative vase, pillows, a book about Michelangelo and six lamps were all damaged.
The hotel estimated that the damage and cost of repairs amounted to US$96,000, leaving Folklaw to assume that the Michelangelo book must have had an original work or two in it.
Pearman, who specialises in workers compensation, comes from a well-known legal family in LA. His dad, Kim Pearman, was a lawyer who ran a well-known hot dog stand in the 1990s. Once a week, he would offer free legal advice for purchasers of his dogs.
That is Folklaw's kind of alternate fee arrangement!
However, once he was formally charged and had sobered up, Pearman put on the lawyer's suit and is now contesting the civil charges filed against him by the hotel operators, claiming a "third party caused the damage".
The case continues…