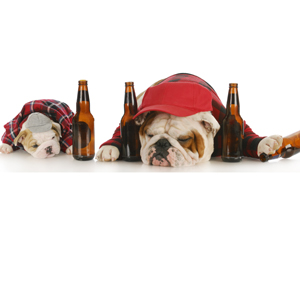 Two enterprising young legal trainees in Scotland have come up with a business idea to cater to the hungover masses of Edinburgh.
The 19-year-old pair promises to deliver fast food, greasy fries, soft drinks and cigarettes to people who can't face a trip ­outside their front door, The Scotsman reported.
They plan to charge £5 on top of the price of the goods for the service, with a £4 delivery fee for their Edinburgh-based customers on top of that.
Folklaw knows that when we're hungover we would happily pay someone $20 to bring us a can of Solo, so we reckon this idea is a winner...
The entrepreneurs unfortunately want to keep their identity secret so their bosses won't find out, but frankly Folklaw reckons this kind of innovative thinking is exactly what law firms need!
The pair has already hired three drivers and is going to kick off the service this coming weekend.
As well as providing the necessary post-drinking food and hydration, the company promises that customers won't have to put up with any inane conversation from the driver because it is "something we know you could do without when you are hungover"; and they even say they will throw in a free hug for anyone feeling particularly delicate, according to The Scotsman.
The idea seems destined for success, with The Lothians Hangover Cure Facebook page already attracting more than 4700 likes and lots of positive comments – before the service has even kicked off!
If anyone is offering a service like this in Sydney, could they please let Folklaw know?