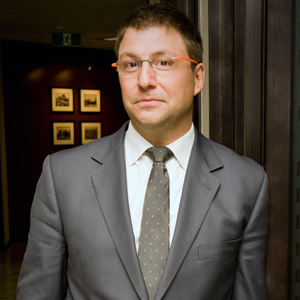 In an industry where long working days, heavy workloads and high stress levels can be the norm, creating the right environment for your employees can be key in ensuring their happiness and well-being, as well as your business growth.
Whether your firm is just starting out or looking to grow, there are some important considerations that can help you maintain a productive, healthy office culture.
Work and environment
Given the large amount of time lawyers tend to spend in the office, creating a comfortable work space is crucial. According to figures released by the Australian Bureau of Statistics, 38 per cent of managers and one-in-four professionals in an area like law feel that they are spending too long at work, which in turn leads to outcomes such as fatigue, stress and relationship breakdowns.
Counteracting this is research finding that that comfortable, well-ventilated, well-lit, safe workplaces increase productivity by as much as 16 per cent and job satisfaction by as much as 24 per cent, while also reducing absenteeism.
Being able to set your team up in such an environment will help reduce stress levels, while keeping the team close together can help you manage and improve the flow of communication. However, if you find yourself needing to scale up quickly and recruit new employees, having enough of the right space for everyone - without blowing your budget - can be challenging.
The director of mergers & acquisitions insurance company Ironshore Australia, Katherine Simmonds, ended up leasing three offices side by side in Servcorp's Miller Street building in North Sydney to accommodate a growing number of staff. It is by keeping her staff close to one another that Simmonds believes she is able to keep an eye on their wellbeing and keep a positive office culture alive.
"I think, particularly when your business is growing, it's important to keep the team together while giving everyone enough space to do their work in peace. Being able to expand into the two offices that sat parallel to our original space meant that we were able to keep our office culture alive while taking on new staff and new challenges. It also made it much easier for one of us to pop next door if we need to chat through a document, rather than having to run through it over the phone or email."
Similarly, while flexible working continues to be a hotly-debated workforce issue, the fact remains that having the option to mix working from home with an office-based set-up is a great incentive for many employees seeking a better work-life balance, particularly in an industry where a 60-hour working week is not unusual.
At Servcorp, we're seeing more and more clients take advantage of our business lounges to provide a more flexible 'hotdesk' option for employees. This allows teams to remain working side-by-side, but without the financial strain of having to provide desks when they're not being used. You can have eight people using desks one week and just four the next, without having to support two full-time offices.
For newer, smaller firms entering the market the virtual office can be a great tool for maintaining a good work-life balance.
A virtual office gives you immediate access to a premium office address, local phone number and dedicated receptionist, as well as access to meeting rooms and work space as needed. This leaves you free to effectively manage your firm, while providing the right amount of support at minimal cost. Employees can work from home or from the client, saving you rent and allowing them flexibility, and yet you can still maintain that all important physical presence.   Working with your employees to find a working structure will help give them that much idolised work-life balance, help them increasing their overall well-being and productivity, without sacrificing the professional presence and reputation of your firm. 
It's unlikely that lawyers will be able to work a standard 40-hour week in the near future, but with so many factors to consider and increasing levels of employee expectation, it's important to think about the type of facilities your team require and what your business will need to expand.
Space does matter
Sitting in a cramped, windowless office cubicle is unlikely to motivate or inspire your employees and may instead leave them depressed or anxious. This simple factor can mean that you end up seeing great staff leaving your business in droves. Being able to offer employees a comfortable and airy workspace can help make them feel inspired and like they've already made it – even if the business is still on its way up. Similarly, setting up your firm in an impressive office space can make it easier to appear more established then you may be in the eyes of potential clients.
This is something Simmonds knows all too well. Having set up the company's headquarters in North Sydney, Ms Simmonds's staff look out onto uninterrupted views of the Harbour Bridge, a feature she finds a continual source of satisfaction and motivation around the office.
"The view was one of the key reasons we chose to set up shop in this building. Coming into work every morning and being greeted by this view is something we wouldn't be able to afford if we had a traditional lease. The feeling it gives you – like you're on top of the world – is one I know we all can't get enough of," said Simmonds.
"Even when we need to work late nights we can see the city just light up from our desks. I know most of the office have dozens of photos saved on their phones – it really is something special."
Then impact of these simple things – like a great view and comfortable working space – can be key to creating a lasting impression on both your employees and your clients. So, before signing on the dotted line ask yourself whether your chosen location will help take your firm to the next level.
Have the right support
In the law industry particularly, having secure IT systems in place can be crucial for compliance and maintaining a good professional reputation and, ultimately, achieve business success. Being able to assure clients that their confidential documents are secure and will remain private is something that should not be underestimated.
Unless you're an IT genius, it's important to think about how your business can be supported from an infrastructure perspective.
As Simmonds explains, it's important to have the right set up from the word go, "A lot of our IT system had to be customised to ensure the right level of security and privacy for our clients. We were able to work with the Servcorp team to modify the original IT structure to meet our needs. This was something we could not have continued our business without, so having a system we could build on meant less work for us with an ideal result."
Whether you're a large global powerhouse or a smaller local firm, the office environment can be a big decision factor for many employees and clients when it comes to choosing where they want to work and who they want to work with. Being smart in how you decide to support your businesses growth – by focusing on creating a great working space and culture – could be the difference between success and failure.
Marcus Moufarrige is the chief operating officer of serviced and virtual office provider Servcorp