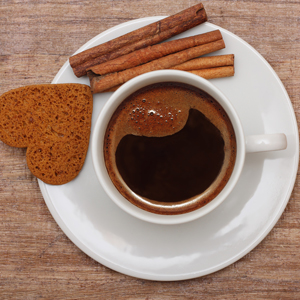 Grumpy lawyers sidelined after mergers, headcount reductions and the annual 1 July partner promotions have led to plenty of heart-to-heart partner-to-partner coffee meetings over the last few weeks.
Folklaw loves to get out and press the legal flesh, and this time of year provides a great opportunity to do a bit of lawyer gawking in the power cafes where courtships bloom over a hot brew.
Unlike most lawyers, Folklaw always attempts to draw as little attention to itself as possible when watching legal matchmaking in action; hiding behind a trusty copy of Lawyers Weekly when the need to go incognito arises.
And some of the potential legal couplings Folklaw has spied have certainly raised our eyebrows.
Folklaw's heart skipped a beat recently when it saw one well-known and particularly charming managing partner ensconced in earnest conversation with a high-profile colleague from his former firm.
The way those two legal lovebirds made eyes at each other prompted an 'oh my gawd' from Folklaw's coffee companion.
Folklaw has also spied lawyers from this same firm in deep conversations with lawyers from firms that do work in exotic destinations like Casablanca and Caracas, offering more than Canberra for a secondment opportunity.
While watching the legal world go by in cafes has provided Folklaw with great people-watching fodder, not everyone wants to let the world know they are a player.
Speaking to Lawyers Weekly last week, Addisons' managing partner Laura Hartley said that she has been regularly asked out on dates by the jilted partners with a roving eye who aren't feeling the love at global firms.
"Yes, I am often meeting people for coffee," said Hartley to Folklaw when we were having a right old goss about who's been seen canoodling with whom. "But I have to be careful where we go," she added, sending Folklaw all a flutter as it imagined the titillating lengths some paramours go to conceal their new-found attraction from their current squeeze.
"We try and make sure we have coffee in our office for their own protection, but there is a lot of caffeine being drunk in our firm at the moment."
Keep the pot on the boil Laura...