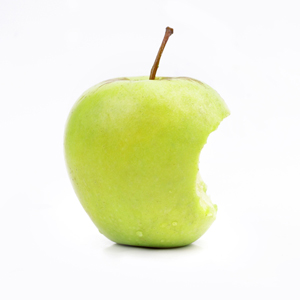 A law firm partner in the US (where else?) is suing Apple for losing $US1 when he accidently downloaded HD content onto his iPhone.
Florida lawyer Scott Weiselberg, a partner at Kopelowitz Ostrow, is taking on one of the most powerful and, let's face it, intimidating companies in the world because he could not master simple technology.
Even more perplexing is the fact that he is willing to launch court proceedings over a dollar ... and with a straight face.
According to the 20-page filing seen by Folklaw, Weiselberg alleges that, in 2010, he was "tricked" into renting and downloading the HD version of the Adam Sandler film Big Daddy onto his iPhone, which did not support HD playback.
So, he paid $US4.99 instead of $US3.99 for a movie. Three years ago.
Even Weiselberg understood that a lawsuit seeking $US1 in damages would have been too much, even for a US court, so he launched a class action alleging that Apple made "millions of dollars in undeserved profits".
He accused Apple of fraud, unjust enrichment and violating consumer protection laws, and said the technology giant should compensate him and everyone else who paid a premium to download HD versions of movies and TV shows to older Apple devices.
Folklaw highly doubts that millions of people made the same error.
Even so, Folklaw held back the urge to scream "let it go!" and did a little research to see if the lawyer has a case.
Folklaw visited iTunes to download Big Daddy and find out if we would be subject to the same alleged trickery. But, it seems, HD and standard definition options are clearly marked.
Now Folklaw is aggrieved it spent money on an Adam Sandler film.