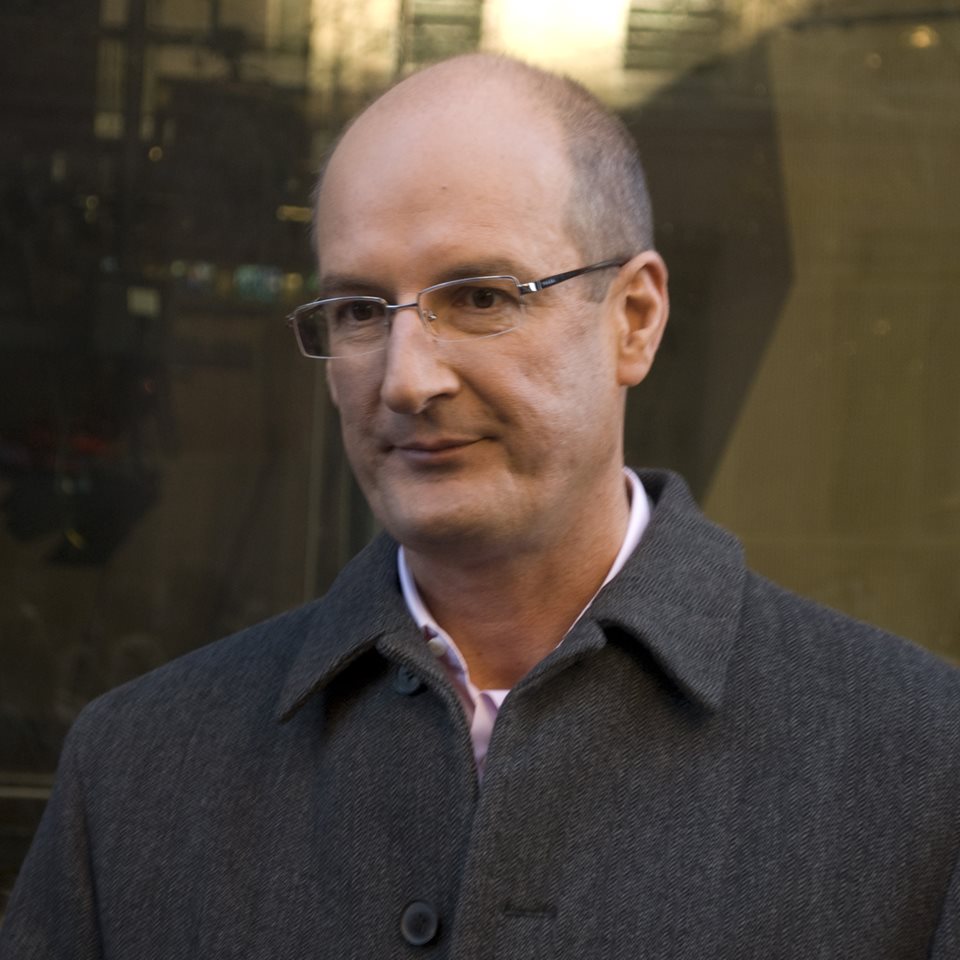 David 'Kochie' Koch was his usual classy self last night (30 July) when he offered lawyers tips for picking up women and how females can look good on TV._x000D_
David 'Kochie' Koch was his usual classy self last night (30 July) when he offered lawyers tips for picking up women and how females can look good on TV.
Kochie doled out the tips in a presentation for a LawPath seminar entitled Growing your Personal Brand.
The Sunrise co-host adeptly demonstrated how to grow the personal brand of a bit of an egotist when he explained how great it is that he is tall, just like "the rest of the girls" on Channel 7's Sunrise.
"They love working with me because blokes in TV are usually short-asses, which makes them look huge. I make them look like Kate Moss, so they love working with me," said Koch.
Thank God Kochie is around to tower over Sunrise's female staff.
In fairness, Koch was simply making his point that you have to have a brand that sets you apart as an individual and you have to be yourself.
"On three hours of live television everyday you can't lie to viewers; they know exactly what you're like," said Koch.
Folklaw was reminded of that in January when Koch said women should be more "classy" and discreet about breastfeeding in public. The managing partner of Addisons Lawyers, Laura Hartley, was unimpressed.
She told Lawyers Weekly that 16 years ago she breastfed in a boardroom to avoid missing a crucial meeting and that the chairman took no issue with it.
"This is the year 2013; I thought we'd moved on," said Hartley, suggesting that Koch keep his expertise on such matters to himself.
After a few nervous laughs from the 40-strong audience at Establishment Bar in Sydney, Koch, one of three speakers at the LexisNexis-sponsored event, pressed on with further information he thought was interesting, which he then tried to make seem pertinent to the topic of growing one's personal brand.
"I'm not married to Mel," he clarified about his Sunrise co-anchor Melissa Doyle, explaining that, while on assignment to cover the Beaconsfield Mine disaster, the pair was given only one key when checking into the Novotel in Launceston.
"We did book two rooms but they [asked us] 'really, you've got to be in separate rooms?' I was fine with it; Mel had a few issues. That's part of the brand of Sunrise; the family orientation," said Kochie. Right...
Koch may have mistaken himself for Ron Burgundy here (he has been known to re-tweet the fictional anchorman) or else he is presuming his viewers think the pair are married simply because they host a morning show together.
Taking lawyers to book
Koch did offer lawyers some valuable tips for standing out in a competitive legal pack, including: to decide what they love; have enough confidence to try something new; show clients they're a real human being; be true to their brand, and write a book.
"You've got no idea what that does for your credibility and your brand, even if it's a bit of a crappy book… people will see that you've written a book [and] they'll think 'wow they must be pretty good'," said Koch.
The author of several family and business financial management books, and of four volumes of a joke book (Folklaw can only imagine what gems that contains), people must think Koch is pretty awesome. A Reader's Digest survey this month found he is the 50th most-trusted person in Australia.
The man has built up quite a personal brand – with 67,500 Twitter followers - since he started out his career as a self-confessed "finance nerd" and business journalist with The Australian and BRW.
He admitted being scared he might lose his credibility in business and finance by taking on the host role at Sunrise, but Koch reckons it's a good mix.
"All the research shows that, even though I can have a bit of a, how do I put it nicely, a quirky sense of humour at times, and different opinions, people say: 'He does annoy us sometimes but he knows what he's talking about'," said Koch.
After all his insights, Koch finished his speech by imparting the best piece of advice he has received from his female colleagues during10 years working on Sunrise.
"Fellas, if you're going to compliment a woman, don't compliment their dress or their blouse ... to ladies that's bleeding obvious … if I said though, 'I love your boots, and the way they match your earrings', they say, 'oh he's really noticed that'," said the self-described sensitive new-age man.
"I have tried this on everyone from Jen Hawkins to my wife - not saying they're the two extremes of the scale - and it has worked every time, and so I'll leave you with that."