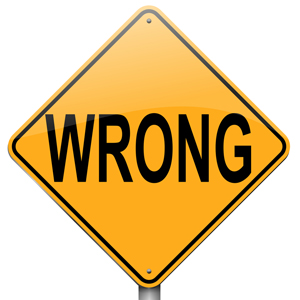 An American lawyer has taken a leaf out of Bill Clinton's book in how to use an office inappropriately.
Post-gazette.com reported that a Pennsylvania attorney was suspended for one year after he agreed to waive a cash fee for a client in exchange for oral sex.
According to the Gazette, Bucks County attorney David H. Knight decided he would rather drop his pants than trouser the money after his female client baulked at a fee of $1000 for a DUI charge.
They eventually struck an agreement whereby Knight agreed to act for her on the proviso she performed oral sex on him.
He locked the office door and she paid the fee.
Hmmm.
Knight's solicitation of such a fee is in contravention of a 2005 Pennsylvanian professional conduct provision that prohibits sexual relations (and a special hello from Folklaw to you, Mr Clinton) between a client and a lawyer, even if it is consensual.
Knight and his client had never met prior to this most unprofessional liaison.
The Supreme Court of Pennsylvania took a dim view of the incident and suspended Knight for one year.
This is not the sort of alternate fee arrangement Folklaw wants to see law firms champion...