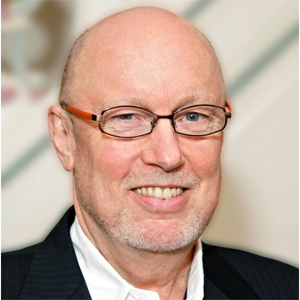 There are many challenges facing managing partners of law firms around the world.
Growth is at a standstill at best and more likely shrinking; clients want more for less; new types of law firms are emerging like AdventBalance, Integrated Legal Holdings (ILH) and Riverview Law; there are simply too many lawyers for the work available, and partners' profits are being compromised.
The solution for the traditional law firms of slashing costs, cutting back on associates and low-income partners, and acquiring high-income partners, all to maintain or increase profit, is short-termism and will eventually fail.
Three examples of new types of firms that will progressively take market share from the industry are AdventBalance, Integrated Legal Holdings and Riverview Law. The first two have offices around Australia and into Asia, and all three have shareholders who do not necessarily work in the businesses.
Novel approaches
AdventBalance is a new type of innovative and more flexible law firm, modeled on similar firms like Axiom Legal in the US. From a standing start less than five years ago, they now have offices in Sydney, Melbourne, Perth, Singapore and Hong Kong, and more than 110 lawyers around the region.
Their lawyers work on a secondment, projects or transactional basis, and at their clients' premises when needed. They already work with some of the world's and Australasia's largest and best-known companies.
AdventBalance hires lawyers with both private practice and in-house experience, and they assign them to clients when needed on a completely fixed-fee basis. Lawyers can work part-time, full-time, from job to job or whatever suits them best.
Integrated Legal Holdings is the first publicly-listed law firm in the world – watch this space for the growth in their model both in Australia and the UK.
ILH is currently an aggregator of mainly corporate, commercial and private client law firms. They have been under the radar since their listing, but they have aggressive plans to grow across Asia and leverage what is now a small group of profitable specialist law firms.
They have also recently announced their acquisition of CIPL, a financial services firm with nearly 500 million in funds under management.
Riverview Law is also a new type of law firm, based in the UK but planning to go international. They claim to be changing the way legal services are delivered
 and charged for by putting customers at the centre 
of everything they do. They have adopted and adapted the following principles:
Keeping overheads low - no expensive city centre premises to pay for
No partner model to support
The effective use of end-to-end technology and workflow systems to enable legal and support teams to work flexibly and efficiently
Seeing legal services as just that, a service, so challenging the traditional client/lawyer interaction
Not rewarding staff for the number of billable hours they generate
Measuring success in how effectively and quickly their teams satisfy customer legal requirements,
The fact is, the legal services sector is changing, partners will not be able to pay themselves the level of profits that they have become used to for the past 20 years.
Firms need to change what they offer the market, how they deliver it, how they price it, and how they pay people to provide it. Doing this will undoubtedly cause great upheaval in the short and medium term.
Facing up to change is the fundamental challenge for all law firm managing partners today, it will take leadership, professionalism, courage and innovation to address these challenges and see law as a service and a profession worth being attractive to the young people who are our future.
Dr Stephen Moss, chairman of Eaton Capital, is an international law firm advisor and strategic consultant. He has worked with a number of Australian, UK, US and Asian based law firms on their international strategy. He was a director and founding shareholder of AdventBalance and the chairman of Capricorn Investment Partners, who were recently acquired by ILH