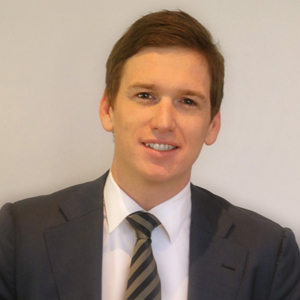 Corrs Chambers Westgarth associate James Nicholls recently commenced a secondment with AZB & Partners in Mumbai, India. Here he recounts some of his experiences thus far.
Corrs Chambers Westgarth associate James Nicholls recently commenced a secondment with AZB & Partners in Mumbai, India. Here he recounts some of his experiences thus far.
On arrival at Chhatrapati Shivaji airport, Mumbai reminded me much of Bangkok in the wet season.  It was humid, slightly grey, and, despite the bustling army of cleaners and non-descript service people, dirty and unkempt.
It was only on the drive from the airport to Nariman Point in south Mumbai, where my hotel is located, that the true wonders of this city are exposed.
The first thing that strikes you is the sheer expanse of the metropolis. It seems to sprawl unendingly in every direction until it hits the sea at one end and the horizon at the other. In each corner there appears to be some other business district, adorned with shiny new apartment blocks.
At night, the city punctuates and envelopes the night with its shining lights and glowing buildings.
There is no escaping the grit and grime of Maximum City. Many of the buildings are old, built at a time when the city had less money and foreign interest, and now dilapidated.
There is a grotesque juxtaposition of obscene wealth with devastating impoverishment. But, there is also an unmistakable brilliance to the city, which is gilded with a Manhattan glitz and glamour, and underscored by the vein of excitement that comes from a city that never sleeps.  
First couple of weeks at AZB
My first day of work was the day after I arrived. A couple of quick basic facts about working at AZB:
Work starts at 11am and finishes at 8pm. For someone who can't seem to shake his 6.30am body clock, I now have a considerable amount of time in the morning to myself.
At AZB, employees are expected to work the first, third and fifth Saturdays of every month. I had initially thought it was only the first and third, but was very relieved to hear that it also included the fifth...
Much the same as Corrs Chambers Westgarth, there is no distinct hierarchy. This contrasts with other law firms in the city, where there remains a requirement to call partners and seniors Sir and Madam. Moreover, the partners' doors are always open and they are all very friendly and happy to help out where possible.
AZB's main practice area is Corporate M&A, with nearly all of the partnership practising in the area. The firm remains tier 1 in the field, and is involved in some mind-bogglingly large matters.
Here at AZB, I am basically a transactional advisory lawyer. Without the expertise in Indian law, I am on-site to advise on contractual construction and deal structuring. With that, however, I have been brought on to some significant matters that should be quite exciting in the event they proceed, including: a $1 billion equity raising; the establishment of the largest iron ore mine in India; the acquisition of a $1 billion JV interest in an oil and gas field, and a $500 million pharmaceutical acquisition.
Beyond my work at AZB, and as part of Corrs' India Country Focus Group, I will also be reaching out and connecting with members of the Indian business community, Australian and state government trade entities and other lawyers to help develop ties with Corrs.
Food glorious food
I had meant to write this account whilst touting a clear bill of gastrointestinal health, however, as I sit here, I am currently recovering from a two-day siege against my stomach by bacteria picked up on the weekend.
Nonetheless, this minor interruption has not dented what remains the highlight of the secondment thus far: the food. I have sought to jump straight into Indian cuisine, knowing that the sooner that my body acclimatizes itself, the better.
As such, each morning I will order from the Indian breakfast menu at my hotel. This principally comprises Sambar (a watery Indian curry with potatoes and tomato), a form of cooked or fried rice pancake, served with a side of coconut chutney. For lunch, I have arranged a darbar, who is basically a person that prepares your meal at their house each morning and delivers it to work for you in time for lunch. Dinner has been a little more varied, with Mumbai housing every international cuisine in multiples and all at exceptionally high quality, one is truly spoilt for choice.
The first two weeks were a little trying, but delicious, and in spite of my recent bout of Delhi Belly, I am confident that the food here will be one of my fondest memories.
On being a Mumbaikar
I would be lying if I didn't say that everyday life is more frustrating than it is in Perth.
Beyond general loneliness and lack of familiarity, there is much to contend with. Unknown smells emanate from strange dark corners of the city, drivers are colour blind to the traffic lights, you feel helpless to the surrounding poverty, and supermarkets and other conveniences play hide and seek with you.
As Adiga notes, if Shakespeare thought life "[t]he thousand natural shocks that flesh is heir to", Shakespeare underestimated the trauma of life in Mumbai by a big margin.
That said, for all of its difficulties and contradictions, living in Mumbai is an entirely unique and exciting experience. There is an ever-increasing focus on this city – it is the pride of modern India, the jewel in India's crown of economic development, and it is the playground of India's next great entrepreneurs. It is exhilarating, exasperating, noxious and addictive.
{^widget|(noofcolumns)4|(name)RBI.MediaGalleryViewer_1|(widget_displayname)RBI+Media+Gallery+Viewer|(filepath)India%2f%2525|(thumbnailsize)120|(width)|(height)^}