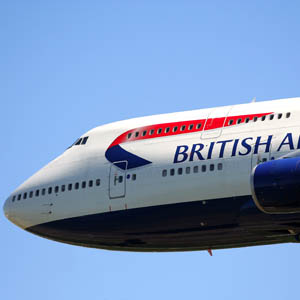 Looking for a flight to Europe that allows you to unwind and relax? British Airways can deliver.
Does anyone really like long-haul flights? Often you are cramped, legs around your ears, the person next to you taking all the arm rest and there is always a crying baby somewhere on the plane. Sometimes I think they might have a recording that plays over the system when there isn't a real one present.
British Airways has recently upped their fleet with rejuvenated versions of their deluxe cabins and new versions of the premium and economy sections. With each cabin having leading designs as well as fantastic service from the British Airways team, British Airways believes you will arrive at your destination more rested and relaxed than ever, making long haul flights more bearable.
British Airways have also made Europe and the UK more accessible with flights now departing daily, you can pick and choose what days you want to fly. Flights to London stop over at Singapore's Changi Airport, the world's most awarded airport that pretty much has everything you need. Sometimes you may be disappointed at the quick stop-over times as there is so much to do at Changi; massages, free internet, loads of places for food and much more.
While the main premise of a flight is to get to a specific destination, British Airways attempts to make their planes more than just a place of transit. They provide all their customers with over 200 channels for entertainment including new release movies, TV shows, games and music. British Airways offer complimentary food, which the last time I travelled with them was much better than the dreaded 'plane food' everyone talks about, as well as a free bar.
If you are lucky enough to afford to go business class, be prepared for the British Airways team to pull out all the stops. Here you can stretch instead of wriggling around trying to get comfy. And if you can get into First Class, phwoar! Unprecedented levels of ease and sophistication, comfort and refinement ensure you will have the freedom to stretch out and relax in privacy. It might be so good you don't want to get off when you land.
British Airways is constantly thinking about their customers and the introduction of their "On Business" scheme allows businesses to save when it comes to their travel. Based on a points system companies stock up on points which can then be redeemed for future British Airways flights.
For your next long haul flight, have a visit to the British Airways website or investigate their loyalty programs for more information at ba.com/onbusiness.