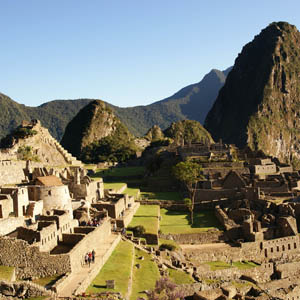 Arranged or tailor made tours of Central and South America mean the experience is totally yours.
Many people have this idea of visiting South America. It's next on their list of destinations, but upon asking them where in Central and South America they wanted to visit or what they wanted to see their responses often floundered a bit. Bring in Travel Projects, the Central and South America Tailor Made Specialists. They are a team of highly professional travel industry consultants, with many years of experience in various aspects of travel arrangements, including tour operating, and are wholly dedicated to service and excellence.
If you're completely unsure where you might want to visit, Travel Projects have four escorted tours from Australia  each year which travel to a wide variety of countries. Or if you'd prefer a bit more independence, tell the travel specialists where you'd like to go and they can suggest which tour would be best suited to your desires.
Their local representatives in the numerous countries are helpful and reliable, meaning you have a safe and memorable experience. These guys know Latin America inside out, from the popular and iconic places to those less visited.
The most popular itineraries are listed below, or if you'd like the opportunity to tailor make your own tour send an email to Tour Projects.
37 Days - South America Explorer Tour
24 Days - Discover South America Tour
23 Days - South America Escorted Tour
4 Days - MV Delfin Amazon Cruise
9 Days - MV Queen Violet Amazon Cruise
5 Days - MY Tucano Amazon Cruise
5 Days - MV Santa Cruz Galapagos Cruise
5 Days - Isabela Galapagos Luxury Cruise
4 Days - MY La Pinta Galapagos Luxury Cruise
11 Days - MS Expedition Antarctica Cruise
11 Days - MV Plancius Antarctica Cruise