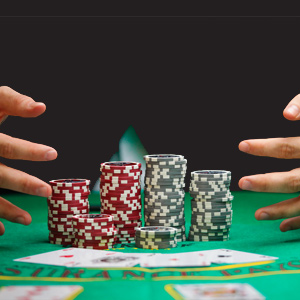 A former K&L Gates partner was last week jailed for 12 years for a fraud and money laundering scheme that a judge described as Hong Kong's worst case of embezzlement.
The South China Morning Post (SCMP) reported that 47-year-old Navin-kumar Aggarwal took part in a fraud and money laundering scheme worth $HK8.5 billion ($1.2 billion) that caused losses for 92 potential investors, two clients and the law firm over a period of four years.
Aggarwal pleaded guilty in the Court of First Instance to two counts of fraud and one of money laundering.
The potential investors and the two clients suffered actual losses of $HK572 million; K&L Gates also had to pay $HK83 million in compensation to the two clients.
According to the SCMP, the court heard that, between 2009 and 2011, Aggarwal gave false instructions to accounting staff of K&L Gates to transfer $HK302 million from the accounts of two clients. About HK$241 million was transferred back into their accounts.
Between 2007 and 2011, Aggarwal also approached 92 potential investors and falsely claimed that he had business opportunities for them, but that the investors had to deposit money with the firm to show that they had sufficient funds.
A total of HK$8.1 billion was deposited with the firm.
Aggarwal paid HK$7.6 billion to the investors as interest for the deposits, but he forged signatures and ordered accounting staff to transfer money into a dormant client's account and then funnelled out the money.
Hundreds of millions of dollars was transferred to casinos, his relatives and other companies, some of which he served as a director.
The lawyer, who earned up to $US1 million a year, developed a gambling habit in the mid 2000s, the court heard, and needed the money to settle his huge debts, the SCMP reported.
The judge in the case said that as a senior partner in an international law firm, Aggarwal was in a position of great trust. "Because of that trust you were able to have access to enormous sums of other people's money. For a period of four years you betrayed that trust and fraudulently plundered their accounts."
Sadly, Folklaw reckons that "great trust" in lawyers will be dented if stories like this continue to come out....
Aggarwal is not the only lawyer who has gotten in trouble recently, with a former Baker & McKenzie partner in the US jailed recently for stealing from a client.