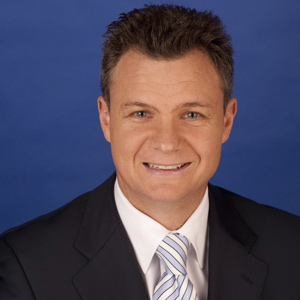 If we believe an Australian is capable of being our head of state, then we should become a republic, writes Labor candidate and former KWM consultant Matt Thistlethwaite.
If we believe an Australian is capable of being our head of state, then we should become a republic, writes Labor candidate and former KWM consultant Matt Thistlethwaite.
An Australian republic might not be top of the list of issues being discussed ahead of this election, but it should be part of both parties' longer-term vision for Australia.
Our Constitution is the written embodiment of who we are as a nation and how we determine our future, yet our current Constitution is a symbol of the lack of faith in our own citizens to hold our country's pinnacle office.
Since 1901, we have been in a process of severing our ties with Britain and forging our own identity. We have sought to create our own political, economic, judicial and social institutions that are fully unique and independent, and there have been many significant legislative and political factors that have paved the way for an Australian republic: the Statute of Westminster 1931 (UK), the dismissal of the Whitlam government by the Governor-General, and the Australia Act 1986 (Cth).
There have also been more subtle changes: the Queen's picture is no longer on the walls of our classrooms; barristers in New South Wales are no longer appointed as Queen's Counsel (QC) but instead as Senior Counsel (SC); British citizens living in Australia can no longer enrol to vote in elections, and in Queensland the State Parliament did away with all references to the Queen or Crown in its legislation — just to give you a few examples
I would argue that all these changes show that we, as a country, are on a journey, and the next great step in the growth and maturity of our nation is to reform our Constitution and government structures to allow our country to become a republic.
We have matured as a nation and come a long way since Federation, and now it is time our Constitution and our head of state accurately reflected the growth and maturity of our nation as well as our future. We are one country, one continent, and our head of state should be one of us.
Have a little faith in ourselves
As the father of two young daughters, I despair that they cannot aspire to be our nation's head of state, and I'm bewildered by the fact that we do not recognise and place faith in the ability of our own citizens to determine our destiny through our Constitution.
It is time we placed faith in one of our own citizens to hold the pinnacle office in our Federation.
Our current structure, with the Queen of England as our head of state, in many ways is the complete antithesis of our laws and society.
A good example is in section 116 of our Constitution. We are a secular nation; our Constitution states:
"The Commonwealth shall not make any law for establishing any religion, or for imposing any religious observance, or for prohibiting the free exercise of any religion, and no religious test shall be required as a qualification for any office or public trust under the Commonwealth."
Yet this fundamental freedom, this important human right that is enshrined in our Constitution, is observed in every respect in our nation except in respect of the selection of the most important position under our Constitution: the head of state. Only the king or queen of England may hold this position and only an Anglican may be the king or queen of England. This is a clear example of the fact that the monarchy no longer represents our democratic ideals.
Monarchists often argue 'if it ain't broke don't fix it', but isn't it broken when our head of state sits in a foreign country? How does it fit with the Australian values of a fair go for all, egalitarianism and hard work to appoint people to the top job because of their bloodline? In my view, it is a broken system when our Constitution no longer reflects our beliefs and our values.
It is the antithesis of the values of fairness and egalitarianism that our head of state is not selected by merit or election, but through hereditary right.
Our Constitution and our laws should recognise the progress we have made as a society. Our economy is one of the most advanced in the world and as it has grown we have been conscious of wealth equality and environmental conservation. In all human endeavours, from sport to science to the arts, Australians have demonstrated our determination to cross new frontiers. 
In world affairs we are an increasingly global player, particularly in our Asian region. We are a truly independent nation in charge of our own destiny, and on Australia Day we proclaim and celebrate this, but our Constitution does not reflect this.
This year, I became one of the founding members of Labor For an Australian Republic. I did this because I believe our nation's constitution and our government structures should reflect who we are, our values, our beliefs, our laws and our aspirations.
On the road
The road to this goal is a long one, and we have already had one failed attempt – the 1999 referendum.
We must not fail again. To ensure success, we must again set out on the journey and learn from the mistakes of the past.
As Australian historians Benjamin T Jones and Mark McKenna commented in the recently published collection of essays Project Republic: "It is time for the republic to become synonymous with a serious nationwide discussion concerning the renovation of Australia's institutions… but even more important than our ultimate goal (an Australian republic) is the democratic spirit of civic engagement that will take us there."
We must engage with the community and discuss what it will mean to make this change and why it is required. I believe that becoming a republic is a natural symbolic step this country must and will take in due course.
The question the Australian people must ask themselves is this — is an Australian capable of performing the role of our head of state?
If the answer to that question is yes, then let's make it happen.
For the last two years Matt Thistlethwaite has served as Senator for NSW in the Commonwealth Parliament, rising to become Parliamentary Secretary for Multicultural Affairs, Parliamentary Secretary for Pacific Island Affairs, and Parliamentary Secretary for Infrastructure and Transport. Previous to his time in Parliament, Thistlethwaite worked as a senior consultant with Mallesons Stephen Jaques (now King & Wood Mallesons). He was recently preselected to run as the ALP's candidate for the Federal seat of Kingsford Smith.