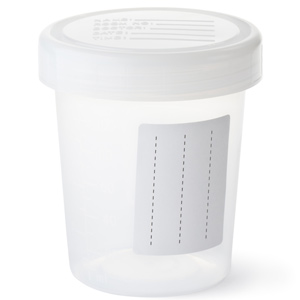 A lawyer who was asked to give a urine test after being arrested has landed in a sticky situation after allegedly hurling its contents at the cops.
The Piedmont News Station reported that 35-year-old North Carolina lawyer John Montgomery Holmes Jr allegedly threw the urine at police after a boozy night out.
After being kicked out of a bar and being placed in a cab, Holmes, a criminal and family law practitioner, decided he wanted to have a further word with the bar's owners, escaped from the cab and allegedly sought to kick the bar's door down.
Hmm, Folklaw is aware of lawyers often wanting to have the last word, but this is taking things a little too far.
Naturally, Holmes' actions did not go down well with the bar's owners; he was subsequently arrested and taken to a local hospital to provide a urine sample to determine his blood alcohol reading.
Holmes is accused of throwing the sample in the face of a police officer serving as an escort despite being in handcuffs.
Such alleged stupidity has meant Holmes now faces a litany of charges, including assault on a female, assaulting a government official, intoxicated and disruptive behaviour, resisting a public officer, second degree trespass and malicious conduct by a prisoner.
That is quite a rap sheet for letting the none-too-pleasant genie out of the bottle.
Holmes was released on a $30,000 bond prior to facing court.