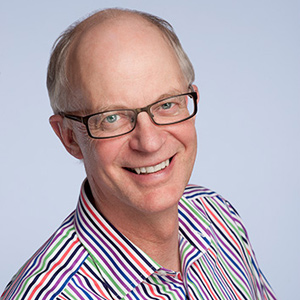 The legal profession is at the point of an industry shift. Ron Tanner, UK business consultant and partner at Shirlaws Business Coaching, looks at how big firms are adapting to the squeeze – and how real growth in a flat economy requires a different approach.
The legal profession is at the point of an industry shift. Ron Tanner, UK business consultant and partner at Shirlaws Business Coaching, looks at how big firms are adapting to the squeeze – and how real growth in a flat economy requires a different approach.
Law firms are finding themselves in a position of unprecedented competition.
The recession has meant that a lot of clients have brought work in-house and are in a stronger position to negotiate lower fees for the services they do buy. Beyond that, technological changes have brought far greater transparency and transformed the relationship between client and provider, something that can be compared to the development of the railway network in the 19th century.
Where I live in southern England, there are lots of big houses. When the railways made this area accessible to everybody, not just the rich and famous, it completely changed the face of the real estate industry. Lots of developers went bankrupt, big houses were broken up into small ones, and smaller accommodation was built. The technological shift brought about a business change too.
Re-jigging the deck chairs
Something similar is happening in the legal profession today.
Clients are much more discerning and clearer about whether they are buying advice or a commodity, like a specific contract for a particular transaction. Clients are unbundling services and they can now shop around for lower fees.
The response among law firms has typically been to slash unnecessary expenses, increase productivity and cut low-income partners. But this is only really re-jigging the deckchairs – they're still running a margin business. Ultimately, they're doing the same thing: selling hours without looking at what the business really does well and uncovering their true assets.
Having operated for so long on a profit-per-partner basis, there is considerable resistance within law firms to changing their business model. Everyone is doing what they have always done. They're just doing it a little harder, and for less money.
It takes a real effort to do things differently. People don't change unless they're forced to. But if they don't change, they don't attract new clients, and the firm doesn't grow. Even in straightened times – perhaps because of them – there are huge opportunities.
The legal market is a massive market. The challenges have forced some firms to look at their organisation, first and foremost, as a business.
Starting over
People are taking a blank sheet and redesigning legal firms from the ground up.
The results are innovative and often quite unlike their traditional predecessors.
AdventBalance is a new type of law firm, modeled on similar firms in the US and UK like Axiom Legal. After starting up less than five years ago, they now have offices in Sydney, Melbourne, Perth, Singapore and Hong Kong, and have more than 125 lawyers around the region. Their lawyers work on a secondment, projects or transactional basis, often on a fixed structure.
Other firms are acquiring financial services companies and combining with them to offer a holistic service. In the UK, we now have the ABS legislation, which allows non-lawyers to own law firms.
This has been the case in Australia for many years. Integrated Legal Holdings has taken a roll-up of five law firms to the market in an IPO on the Australian Stock Exchange. It offers a different model, with shareholders that will demand accountability and both clients and lawyers working with more of a business orientation rather than a profit-per-partner focus.
One firm my company Shirlaws knows well has done away with partners and has external shareholders driving the business instead.
Shareholders aren't attracted to the partner model; their measure of success is around returns rather than what partners get to take home.
Growing in a flat economy
In its work with Top 200 law firms, Shirlaws has looked at the problems through the lens of their own business growth methodology.
Many law firms are generally slashing costs and looking at profit and loss – doing the relatively easy stuff. We focus our attention on the balance sheet, looking not just at their physical assets but at their people and hidden expertise they may not be communicating to the market.
External shareholders can often help to accelerate that process, since they are oriented more clearly around returns. Additionally, a more business-driven model allows firms to react to new opportunities and invest in expansion. Firms that operate on a profit-per-partner model don't retain much capital; they don't save to invest, so it's hard for them to find cash for investment if they need it.
The modern law firm has significant challenges before it.
Lead partners will often have their own clients and they retain power in a firm through not sharing their client base with others across the business.
There's a silo mentality, and silos are hard to break down. The question is always: "What's in it for us?"
Aligning the whole business around a new model requires a huge shift. Once the firm is aligned and everyone knows they're going in the same direction, that's half the job done.
The problem is that often firms are not aligned. It is rather a collection of individuals doing their own thing.
Firms need to discover a workable business model and drive that right through the firm.
Ron Tanner is a partner and leadership coach trainer at Shirlaws Business Coaching.