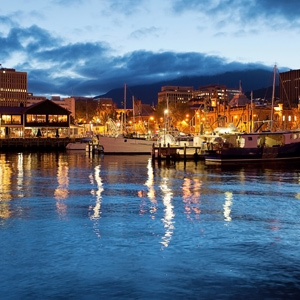 More than 160 University of Tasmania law students have to sit an exam again after it was discovered that some students had cheated.
Earlier this month The Examiner reported that some final year law students were found to have improperly shared information while sitting an online assessment.
As the university would or could not say if it knew who did or didn't cheat it was decided that the entire cohort of 162 students taking the criminal law course would have to sit the exam again.
Folklaw feels this is a tad unfair to the hard-working students who had eyes fixed to the screen and did not chatter or look left and right like spectators at a Nadal vs Federer tennis match.
"The university takes academic misconduct very seriously, and we have a number of processes in place to monitor and discourage such activity," said deputy vice-chancellor (students and education) Professor David Sadler in The Examiner.
Speaking to the ABC, Tasmanian Law Society president Daniel Zeeman said that these youthful indiscretions could come back to haunt the students.
"If you want to be a practising lawyer you are going to have to disclose that academic dishonesty," he said.
Not if the university doesn't name or shame the perpetrators Dan, or if they don't know.
Folklaw is surprised that the students on the straight and narrow who did not cheat the first time around have not risen up to explore their legal options in having to take a test again when there is no evidence they cheated.
In Folklaw's day making students sit an exam again when many folks did no wrong the first time around would have sparked a mini riot.
All in all, it is an embarrassing situation for the proud old university, which boasts Federal Court judges, Tasmanian premiers and, apparently, Australia's Got Talent contestants as alumni.
Another famous Tasmanian and university alumnus, Mary, Crown Princess of Denmark, who was simply Mary Donaldson when she was a student, was unavailable for comment on the matter...