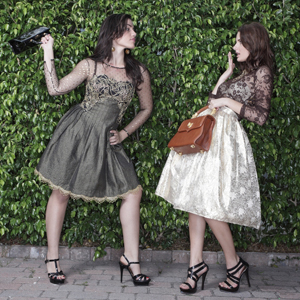 An article that gives fashion advice to young lawyers has drawn strong opinions from the legal fraternity.
When Law Institute of Victoria (LIV) Young Lawyers posted a light-hearted, seemingly uncontroversial blog entry about how to dress for a legal office or court, Folklaw doubts it expected the heated exchange that ensued in the website's comments section.
One reader, 'Judith', wrote: "I'm sure this post is well intentioned but as a young lawyer I find it worrying. I would argue that it is possible to have pride in your appearance and to look neat and professional without sacrificing your personal style.
"Why should we feel obliged to fill the cookie-cutter mould by dressing exclusively in black, navy or charcoal suits?"
Judith's comment was read by 'Ian', who proceeded to defend the LIV article, responding with: "Because, Judith, court is not about your 'personal style'. You are not an individual in court. You are part of an institution, representing a client ... This isn't debate club, it's not about you."
For what it's worth, Folklaw found LIV Young Lawyers' tips invaluable – no more will we opt for the cheap, polyester suit, as advised.
Other tips include:
Invest in a few bespoke suits that fit you well and make friends with a tailor
Buy two pairs of suit pants so that you get ample use out of your suit jacket
Invest in good quality shirts in basic colours – black, white and navy
Always ensure that your belt and shoe colour matches
Avoid gimmicky cufflinks.