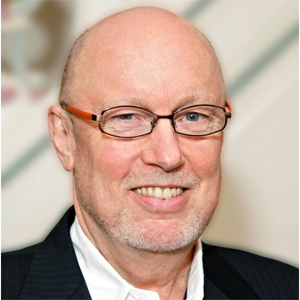 Asia's desirability as a destination for law firms shows no signs of abating, writes Stephen Moss.
Asia's desirability as a destination for law firms shows no signs of abating, writes Stephen Moss.
Over the next five years Asia is likely to grow at more than two times the pace of the developed world. 
Over the next 20 years Asia will likely become the most dominant economic region in the world and during this period China and India will most likely become two of the largest economies in the world. To ignore Asia is to risk not being a part of the growth and development of the next decades.
For the global legal services industry this has significant implications for the future movement of firms. Law firms traditionally follow their key clients. With inbound investment into Asia growing strongly, law firms must be adaptive and be able to follow their clients into new markets; this means firms will be increasingly pulled to enter Asia.
Hong Kong and Singapore have long been destinations for international firms looking to follow their clients into Asia, so much so that the domestic markets of both countries now have highly saturated legal markets with more than 130 and 150 registered foreign firms respectively.
Mainland China has more recently experienced a significant growth in foreign firms with more than 200 foreign firms now practising within China. This growth in legal services in China, however, merely touches the surface of the legal work currently on offer in the country. With the Chinese economy continuing to grow, the need for legal services will undoubtedly follow suit.
The increased level of interest in foreign firms entering China is poised to dramatically grow. Macroeconomic factors like the significant rise of the Chinese middle class, exceptional requirement for infrastructure investment and increasing demand for hard and soft commodities, will continue to attract international law firms as they aim to capitalise on the economic growth and associated need for legal work.
This driving effect, coupled with the inevitable easing of restrictions on foreign firms, will make it more viable for firms to enter the Chinese domestic markets. Government policy initiatives like the 'Qianhai Special Economic Zone' in the south of China are expected to facilitate the growing integration of foreign firms practising mainland Chinese law, leading to an environment preparing for development.
With the amount of movement and growth in the Asian legal sector, predominantly in China, Australia is very well-placed geographically and economically to take advantage of the opportunities that the region offers.
For international law firms, Australia is seen as a destination able to provide both a direct platform into Asia and plentiful domestic opportunities. This is largely due to Australia's stable political system, abundant natural resources, developed legal system and high level of governance.
Australia also has an exceptionally attractive foreign investment environment, to the point where Australia was the largest recipient of foreign direct investment from China between 2005 and 2012, greater than the US and Europe, a salient statistic considering Australia's relatively small population base. This provides further incentives for international law firms to enter the Australian market as another platform into Asia.
Dr Stephen Moss is a respected international advisor to the legal services sector. He has advised a number of international firms on their entry into Australia and Asia more generally. He is the chairman of Eaton Capital Partners and on the board of the first publicly listed (ASX) corporate law firm in the world, ILH Group Ltd.