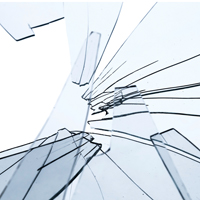 The battle to stop the disgraced former journalist Stephen Glass from practising law is heating up.
Folklaw reported last year how the ex-journo, who even saw a movie made about his exploits, was having to jump through many hoops in his quest to fill out timesheets.
Last week, things ramped up a little bit, with proceedings commenced in the Californian Supreme Court to ascertain whether Glass has the "moral character" to practise law.
Unfortunately for Glass, this is a big 'what if', as a previous career in journalism came to a shuddering halt over a decade ago when it was found that more than 40 articles he had written for such venerable publications as the New Republic and Rolling Stone were bogus.
Not Rolling Stone Glass! This is one of Folklaw's favourite mags, and there is no doubt it would have done a better job than the recent NME list of the top 500 albums of all time, which criminally had no Bob Dylan album in the top 20.
Seriously, not even Glass could have made that up!
Anyway, after his journalism career went up in flames, Glass realised that his gift for story- telling and penmanship could be used for a greater purpose. He studied law at Georgetown University, where a young Bill Clinton also studied, and he successfully passed the Californian Bar exam in 2007.
Unfortunately, his possible acceptance into one of the world's oldest professions was met by brickbats rather than bouquets.
San Francisco's SFGate reports that the Californian Committee of Bar Examiners opposed his application for a lawyer's licence, but the State Bar Court then voted in favour of allowing Glass to become a lawyer in the state.
Character references from 22 folks, including two judges, helped Glass to win that vote 2-1, with witnesses on his behalf vouching for his current fitness and honesty, and insisting he deserves a second chance.
The Bar Committee then went to the Supreme Court in a bid to stop Glass calling himself a lawyer.
A ruling is expected within 90 days.