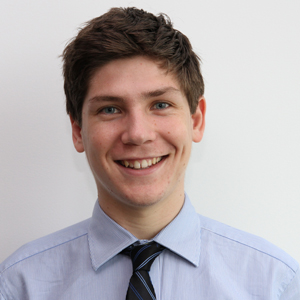 Law students need to take a realistic view of the current graduate recruitment market, writes Tristan Lockwood.
Law students need to take a realistic view of the current graduate recruitment market, writes Tristan Lockwood.
I am a third-year law student at a leading university, work full time in a decent job at a reputable law firm and have several other achievements to my name. Despite this, I am acutely aware that I, like the majority of law students set to enter practice over the coming years, will not be guaranteed a graduate job. 
In today's tough graduate market, law students should be realistic about the odds of getting their dream job. It is time to look past the blissful ignorance of law school and face the facts - the legal industry has lost its lustre. 
When I started law school, I had an overwhelming feeling that the world was going to be at my fingertips. After all, law is a competitive degree to get into, uses big expensive text books and carries a certain prestige. For me, as well as a lot of my classmates, the idea was that we would work hard, get a good job and buy fancy clothes and fast cars. 
Although the spoils of our imaginary fortunes have changed, many of my classmates continue to subscribe to the belief that their law degree will entitle them to employment at the end of it. Yet as the growing number of graduates who have been left thirsty in the drought of jobs will testify - a law degree does not always equal a career in law. 
Given this harrowing reality, it is scary to think that few universities inform their students of the difficulties they may face in converting years of study into a decent job. Scarier still is that universities continue to introduce and expand law programs, with full knowledge that the market is already over saturated. Everyone in the industry seems to understand that supply is increasing while demand is decreasing - so why is it that universities do not seem to care? While it is contentious whether universities should be forced to limit their intake based on market trends, I do not think it is unreasonable to ask that they at least educate current students of employment realities. 
Likewise, I am frustrated by my university's student law society, which actively entrenches the naïve ignorance of law students. Through their recital of top-tier propaganda they lead us to believe that with the perfectly balanced mixture of extra-curricular activities and work experience we can all go on to get a spectacular graduate job at one of the coveted Big Six firms. Yet, like our universities, they forget to tell us that over half of us will not get a graduate job at all, let alone at a Big Six firm. While I do not think it is problematic for law students to use their law degree in other professions, I take issue with universities and student bodies that ignore systemic problems like the current graduate job crisis. 
Dog eat dog
So as a law student at a university where the school and the student law society are content to leave their heads in the sand, what are you supposed to do? For some of my fellow students who realise they are living in a dog-eat-dog world, the battle is on. Colleagues are no longer friends, instead they are potential rivals for that elusive graduate job. For the vast majority who do not realise a battle is being waged, it is typically the shock of ending up without a clerkship of graduate job that leads to a bitter awakening. 
What can you do though, other than start competing early? Dramatically reduced intakes mean that even normally desirable applicants can still miss out and even those who "get in" with a firm are unlikely to be given any assurances. As a law student, it ultimately comes down to whether you have been sufficiently exceptional that you get an offer out of the usual clerkship/graduate processes, or are clever enough to find another way in. 
For those who do not get a call back after weeks of thoughtful applications, the feeling can be one of sheer despair. I know from my own experience the frustration of applying over and over again to be met only with silence or a meaningless reason for rejection. Although this is not a new phenomenon, it is an increasingly common one. 
Future worries
But even for those who do land a graduate job or a clerkship, relief may be short lived. With the growing awareness of depression among lawyers, the glamour of the profession is withering. As a law student, I look at these trends and question whether it is all worth the gamble. With as many as one-in-three lawyers falling prey to depression at some point in their life I know that, even if I am spared, it is almost guaranteed that close friends and colleagues will suffer at some point.
In this respect, the revered practice of long working days (and nights) is being put under the spotlight as insiders and commentators attempt to battle the mental health epidemic. Censored versions of these stories have trickled down to universities, but having typically never worked for absurdly long hours toward billing targets for years on end, it is difficult for law students to understand the link between these industry norms and depression. Much like  the graduate job crisis, it is very much a case of ignorance. Students just do not get it, and again, universities do little more than pay lip service to the risks. 
So, with the very real possibility that you will work incredibly hard only to end up jobless or depressed, why study law? I think despite the fact there are those who are aware of these problems and are ready for the challenge, many law students are oblivious to or underestimate the significance of the graduate market and mental health crises. 
Nevertheless, I am optimistic. 
Despite the challenges that lie ahead, I am comforted by the fact that the legal industry is actively responding to the mental health issues that have become so prevalent. While law firms need to be less rhetorical and more focused on implementing systemic change, it is clear that the industry has begun a (slow) transition toward sustainable employment practices. 
Likewise, I am confident that for those students who are passionate about a career in law and are willing to bring ingenuity to their approach, opportunities will continue to present themselves. Although the market is tight, law students should view this as a hurdle rather than the end of the road - after all, staying in and moving up in the legal industry can be just as hard as getting a job in the first place.
My view is that although the legal industry is paved with increasing barriers, those who are adaptive and alert to the challenges that lie ahead will stand at an advantage in this increasingly competitive market. I challenge universities and student bodies to take a more active role in educating law students about the risks and realities of practice, and students to look beyond the glamorous bubble of law school.
Tristan Lockwood is a third year BA/LLB in Queensland with a strong interest in the future of the legal profession.