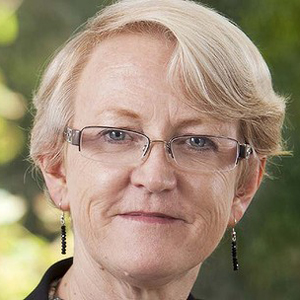 A fire alarm that sparked a scandal at the University of Sydney has pitted students against their dean.
Earlier this month (12 November), law students at one of the country's most prestigious universities were sitting a corporate law exam, worth 100 per cent of their grade, when a fire alarm forced them to evacuate the building.
While they were congregated outside, some students looked at their notes and others discussed exam answers, according to ABC News, which quoted anonymous students.
It has been reported that a number of students raised concerns about the integrity of the examination, but when order was restored they were all were ushered back into the hall to complete the test.
Over the weekend, the dean of Sydney Law School, Joellen Riley (pictured), wrote a letter to the university's student newspaper Honi Soit dismissing the allegations of cheating as "dreadful rumours". She also downplayed the concerns of students, describing the incident as a "typhoon in a teacup".
"A couple of years post-graduation and [students] will learn that the marks in any one exam are soon forgotten, and many skills other than mark-harvesting are more important to success in the profession (and in life)," she wrote.
The tone of Riley's letter, titled First World Problems, has angered some students, the newspaper revealed.
Folklaw imagines that graduates will also find the dean's words hard to swallow as they face what is arguably the toughest jobs market in history.
A University of Sydney law student, who wished to remain anonymous, told Lawyers Weekly in August that competition for work is so fierce that a number of graduates are returning to university, some completing an honours or master degree, to avoid unemployment.
"They wouldn't have done it if they had a job," she said, adding that their "feeling of despair" is filtering down to penultimate year students.
The mood is much the same in Victoria, with a Melbourne law student recently revealing to Lawyers Weekly that many of his classmates who have achieved mid-to-high distinction averages are scrambling to find work.
Given the current jobs market, Folklaw thinks it's a bit harsh of the dean to label law students "an anxious and competitive lot" that "worry dreadfully about exam marks"...