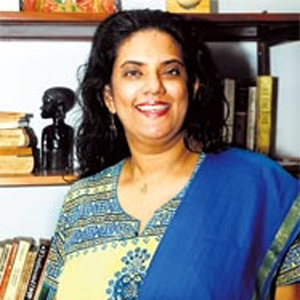 Sri Lanka's democracy is on dangerous ground, and Australia should not watch passively, writes Kishali Pinto-Jayawardena
Sri Lanka's democracy is on dangerous ground, and Australia should not watch passively, writes Kishali Pinto-Jayawardena
Australian Prime Minister Tony Abbott's recent statement during the Commonwealth Heads of Government (CHOGM) meeting in Colombo that Australia does not condone torture but that 'sometimes, in difficult circumstances, difficult things happen' is deplorably simplistic.
First, the Australian Prime Minister's assertion is contrary to international law as well as Sri Lanka's own Constitution which prohibits torture without exception. Second, this remark underscores a basic lack of understanding regarding the problem of impunity that Sri Lanka, now the chair of the Commonwealth, faces.
The Prime Minister's assumption that the problem of torture arose and was confined to the parameters of the thirty year conflict between the Liberation Tigers of Tamil Eelam (LTTE) and government troops in the north and east of the country is misinformed.
Far from being limited to times of active fighting, the use of torture by state officers is endemic and routine.  It is part of an overall problem of state impunity for human rights violators and continues post-war after the LTTE was defeated by government troops in 2009.
The victims range from individuals of minority Tamil ethnicity accused of being terrorists to persons of majority Sinhala ethnicity who are subjected to abuse on a variety of grounds. Examples include a teenager accused of petty crime, a lawyer who dared to 'talk back' to a traffic police officer and a dock employee mistakenly arrested as he bore the same name as a wanted criminal. Businessmen have been abducted and tortured in efforts to extract ransom from them.
A 1994 law which penalised torture has not been effective in courts due to lack of political will on the part of prosecutors and the police. The judiciary has little authority. In late 2012, Sri Lanka's Chief Justice, who incurred the displeasure of the government, was brought before government parliamentarians, humiliated and tossed out of office.
Protests by judges and lawyers proved to be of no avail.         
The negation of the law and of the courts form an essential part of the Sri Lankan government's post-war militarisation of government.
The brothers work it out
Overwhelming power lies in the hands of the President and his brothers, one of whom is the Secretary to the Ministry of Defence and the other, a powerful Minister. A third brother is the Speaker of Parliament. Certainly it is not in jest that Sri Lankans speak of their monarchic ruling family which is above the law. 
Efforts to reverse this post-war militarisation process have not been successful. The government's own commission into post-war reconciliation (2010) recommended that the Department of the Police be de-militarised, brought out of the command responsibility of the President's brother, the Secretary to the Ministry of Defence, and transformed into a civilian law enforcement agency.
After foot-dragging on this recommendation for two years, the government established a ministry of law and order with supervisory authority over the police but appointed a former military officer as its secretary. It was clear that this was purely a superficial measure taken to deflect criticism.                        
Increasingly, the military is being used in ordinary law and order situations with predictable excesses, not only in the former war-torn north and east, but in other parts of the country as well. 
Several months ago, three innocent individuals died and more than twenty five civilians were injured when the army shot at unarmed Sinhalese demonstrators at a village near Colombo. The demonstrators were demanding that ground-water contamination in their area, allegedly by a factory whose owners had links to the government, be stopped.
Inhumane assaults by soldiers of protestors and journalists as well as abuse of priests were recorded. This is one of many instances where live ammunition was used against protestors.  
Australia needs to stand-up on Sri Lanka
Rebutting the Australian Prime Minister's perception that post-war life is better than it used to be, militarised law enforcement is firmly part of every-day life for Sri Lankans. These unpleasant realities underlie Sri Lanka's gleaming new highways and spruced-up cities put in place for visitors to CHOGM.
Yet many parts of Sri Lanka have become vast criminal enterprises, run by corrupt politicians where courts of law have little voice, law enforcers have become the law breakers and torture, rape, even murder, remains uninvestigated.
In the north and east, the Tamil population is subjected to routine surveillance by a military administration.
At higher risk are former LTTE detainees and members of their families who are literally at the mercy of the military. Many of these people flee the country in despair. Even though provincial elections were held in the Northern peninsula resulting in the Tamil people voting en masse for the Tamil National Alliance (TNA) recently, the lack of effective devolved power to the TNA has yet to result in practical change in the lives of these people.
In this context, Prime Minister Abbott's misinformed prevarications on Sri Lanka while handing over the chairmanship of the Commonwealth does not reflect favourably on Australian foreign policy.
His unconditional donation of two retired patrol boats to Sri Lanka's government in order to assist deterring people smuggling operations came even as a senior navy officer was arrested by the Sri Lankan government for masterminding the people smugglers.
This seemingly carefully choreographed move during the CHOGM summit raises troubling questions as to the exact purposes for which these patrol boats may be used.
These are certainly questions that the Australian people should direct towards their Prime Minister. And perhaps it is time that Australia honestly examines its own commitment to much vaunted Commonwealth values of democracy and the Rule of Law.
 
Kishali Pinto-Jayawardena (pictured) is a Sri Lankan lawyer and legal columnist for Colombo's Sunday Times. She recently visited Australia on the distinguished visitors program of the Australian National University (ANU), with support of the ANU's Research School of Asia and the Pacific.