US ban on F-Cube actions is Australia's claims gain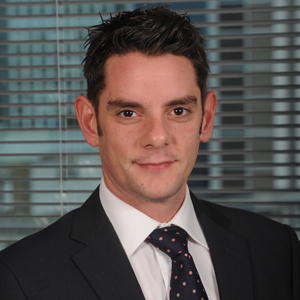 Andreas Costi from the Goal Group reports that as one securities class action door has shut in the US, it has provided openings in Australia.
Andreas Costi from the Goal Group reports that as one securities class action door has shut in the US, it has provided openings in Australia
The Morrison v. National Australia Bank securities class action case in 2010 prompted a huge blow for litigants when the U.S. Supreme Court ruled against what have become known as f-cubed actions.
The ruling has set precedence for an action involving a non-U.S. shareholder, suing a non-U.S. company, whose stock was purchased on a non-U.S. exchange, not being able to be brought to a U.S. court.
This restriction by the U.S. federal courts has prompted a growing desire to develop domestic class actions procedures in many countries around the globe and Australia itself has firmly established itself as a hub for securities class actions cases in the Asia-Pacific region.
Landmark settlements have been reached, such as when Centro Retail Australia and PricewaterhouseCoopers agreed to pay $200 million to its shareholders.
At Goal Group we have calculated that non-US settlements will reach $US 8.3billion annually by 2020, and it is believed that the Asia-Pacific region will be responsible for around 40 per cent of this figure.
Although Australia has positioned itself as a frontrunner to process non-US class actions, it is not the only jurisdiction to have adapted to the outcome of the Morrison ruling.
Securities class actions are moving away from the singular and relatively straightforward focus of the United States to a multiple and complex series of legal systems throughout the world.
A new research note by Goal Group has revealed that between 2000 and 2012, investors' non-participation in American securities class actions alone has resulted in over $US 194m of Australian investors' returns being left un-reclaimed.
Australian fiduciaries face the threat of legal action should they fail to identify and ensure participation in relevant securities class actions. Responsible parties can no longer ignore the opportunity to claim international damages to which they are legally entitled.
However, as class actions globalise, monitoring becomes challenging as there is a more complex global network of shareholder litigation to consider and respond to.
Many fiduciaries have historically struggled to keep track of opportunities to make a claim, and the processes required to do so successfully have at times been considered difficult and daunting.
Now, in reality, there is little excuse for failing to ensure participation in relevant securities class actions as, although many have an American focus, there are specialist service providers that can automate the process across international legislatures, and at a relatively low cost.
The pressure of the process can be dramatically eased as such providers can globally cover class actions in all markets, while managing on-going relationships with various legal firms worldwide and a network of paying agents.
Andreas Costi (pictured) is the director of sales – Australia and New Zealand, for the Goal Group