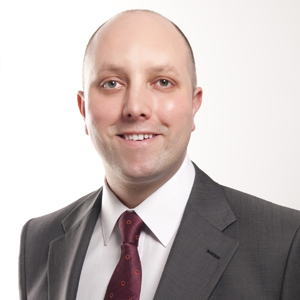 A potent mix of national and global forces looks set to slash the number of law firms and lawyers in coming years, but as Rob Green points out, the revolution in the global jobs market will throw up winners as well as losers.
A potent mix of national and global forces looks set to slash the number of law firms and lawyers in coming years, but as Rob Green points out, the revolution in the global jobs market will throw up winners as well as losers.
In a recent article in the legal press, law firm Addleshaw Goddard predicted a 2020 legal market in which there are 20 per cent fewer law firms and 25 per cent fewer lawyers.
In addition to this it forecasts that Asian law firms will be represented in the global top 10 and described a legal market that is going to need significant change and streamlining to keep up with changing markets and demanding clients.
What does this mean for the global job market? What career choices will lawyers have and will the suggested cut in numbers immediately mean less career options?
In this article we look at the driving factors that might change the legal job market landscape over the next 16 years, both increasing and decreasing the number of jobs in the market, and options available to the ambitious lawyer.
Automated law
Globally we predict a decrease in the numbers of lawyers needed in areas that can be automated. In certain jurisdictions, such as the UK, you have already seen streamlining in certain areas of law and a move into this area by companies such as Tesco Supermarkets and British Telecom.
If people can get basic legal work done when they are at the supermarket or by their telephone line provider, this will naturally put pressure on lawyers who specialise in this line of work. However, more specialised and complex areas of law will continue to need the very best brains on the deal and these areas will continue to grow, including project finance, structured finance, intellectual property and litigation.
Pressure to charge less
Clients globally are becoming more and more demanding in terms of expecting the same quality of work at a much lower cost. In India and China, having fees squeezed has become the norm rather than the exception.
If law firms are operating at a lower profit margin, salaries are likely to either stagnate or even decrease and job seekers will have less choice and shop elsewhere for more attractive options.
Subsequently law firms are likely to trim the fat and adopt more streamlined structures. Fewer lawyers will also mean better lawyers as law firms are pushed to make their profits work harder. 
New reforms, new zones
With the increase in global regulatory reform year-on-year – for example the Dodd Frank Act – there will be more areas for job growth as firms grapple with the implications of new regulations and compliance and increase their need for legal services in those areas. We will see a knock-on effect in the job market, both in law firms and in-house. Regulatory reform affects not only the financial services industry but also the wider commercial market.
The creation of new economic zones like Shanghai's Pudong, where the launch saw 1400 companies sign up, and growth in areas such as the Gulf region, will see an increase in corporate activity. This in turn will lead to a temporary, and hopefully sustainable, increase in legal activity and jobs.
As emerging markets like South Africa, Qatar, Malaysia and Indonesia continue to grow, there will be a higher demand for international law firm experience locally which will create job opportunities for lawyers with relevant experience overseas, the likes of which we have seen in Singapore in recent years.
Demand for project finance and resources expertise is often the first wave of practice areas that grows with an emerging market.
In the more developed countries such as Europe, Australia and the US, improvements in economic stability will create slow but steady growth in the number of job opportunities.
In Asia, the importance of China in the economic world will continue to grow and rival established currencies like the US dollar over the next two decades. In particular, second-tier cities outside of Beijing and Shanghai are starting to create opportunities where international law firms can take advantage or add expertise.
The effect on the Australian legal job market?
The Australian legal job market has contracted somewhat, due primarily to the slowdown in the resources sector. However there are areas that could present growth to feel positive about.
In recent years we have seen increased global expansion by Australian law firms, to better position themselves for growth and spread their risk. This could continue to grow.
In order to counter this, some of the country's mid-sized firms are starting to look at opportunities to merge and join forces to create a stronger offering and rival the big firms and those that have merged with international firms. If this works, it should precipitate growth and an increase in job opportunities
Established Australian firms are still an attractive acquisition target for international law firms looking to get an instant foothold in the market. If this trend continues, we should see job growth and opportunities for local lawyers to work for international brands.
On the job front, the next 16 years should see a continued and steady growth in infrastructure projects and intellectual property. These areas are growing throughout the Asia-Pacific region and Australian lawyers who get involved in these practice areas at home will make themselves very marketable overseas.
Rob Green (pictured) is the CEO of GRMSearch, a legal and compliance executive search agency headquartered in Hong Kong.