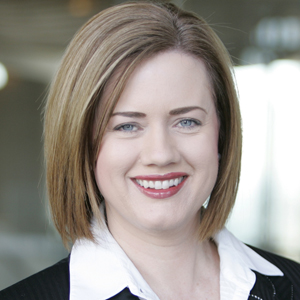 The agribusiness and food sectors have been identified as ones which will see a significant increase in M&A activity over the short to medium term, write Clayton Utz partner Karen Evans-Cullen and senior associate Adam Foreman.
The agribusiness and food sectors have been identified as ones which will see a significant increase in M&A activity over the short to medium term, write Clayton Utz partner Karen Evans-Cullen and senior associate Adam Foreman.
There are a number of reasons to expect increased M&A activity in the agribusiness and food sectors over the next few years. 
Firstly, businesses at a number of levels of the supply chain are still relatively disaggregated, particularly primary production. Many industries are also yet to develop into a mature and efficient market structure, having only recently been deregulated or achieved real access to capital. 
Secondly, concerns at a global level about food security and strategic access to agricultural commodities have meant that the agribusiness and food sectors are of particular strategic interest to a number of investors as an asset class.
We have seen ample evidence of heightened interest in these sectors over the past 24 months, with significant M&A activity across a range of sub-sectors. High-profile examples include the competing bids for Warrnambool Cheese & Butter; Archer Daniel Midland's bid for Graincorp; the strategic joint venture between Namoi Cotton and Louis Dreyfus; and the sale processes for Elders, NAPCO and PrimeAg.
Here are some of the opportunities and challenges we anticipate for M&A in these sectors:
 
1. Foreign investment in agribusiness
It is clear that foreign investment is essential to continuing development, growth and innovation in Australian agribusiness.  This much was made clear in the National Food Plan that the Australian government released earlier this year, as well as in a number of other reports which have considered this issue.  Harnessing and efficiently deploying that foreign capital presents an enormous opportunity for Australian agribusiness.
The Government's recent rejection of ADM's bid for Graincorp highlights the sensitivities which foreign investment proposals in this sector may raise.  There is a vocal rural constituency in Australia which is resistant to foreign ownership of Australian agricultural land and other agribusiness assets.
Political pressure around this issue has been building since late 2010, which has led, for example, to both sides of Parliament agreeing to implement a foreign ownership register for agricultural land, and the Coalition government (while in opposition) to propose lowering the approval thresholds so that a broader range of foreign investments in this sector are subject to government approval.
While the rejection of the ADM/Graincorp proposal was linked in part to Graincorp's ownership of certain critical infrastructure, a significant factor was also that concerns from stakeholders and the broader community could mean that approving the transaction would undermine public confidence in the foreign investment regime.
This underlines the need for significant foreign investment proposals in this sector to have a carefully considered strategy for managing these sensitivities, including through communication and engagement with shareholders, FIRB, members of Parliament, affected industry participants and other stakeholders.
The need for foreign investment approval may therefore present particular challenges for M&A in this sector. 
The extent of those challenges will hopefully be clarified by the Federal government confirming its position on foreign investment in this sector, including its proposed changes to the approval thresholds.
2. Co-operative entities and alternative capital structures
Co-operative type organisational structures have commonly been used in agribusiness as a way of enabling growers or other producers of raw agricultural commodities to exercise collective bargaining power as sellers, and invest in shared processing/refining, transport or storage assets.
However, the nature of these structures make it difficult to raise and maintain a stable capital base and for members to borrow against or otherwise realise their investment. Accordingly, there are opportunities for these organisations to move to alternative capital structures which allow the organisations to raise equity from external investors and provide members with a liquid market to realise value for their own interests. 
The challenge is how to ensure the growers or producers maintain some control over the organisation.  There are a range of different solutions which have been deployed in the past to address this issue.
Examples include the establishment of the Fonterra Shareholders' Fund, which is listed on the ASX and NZX, and the corporatisation of ABB Grain, Warrnambool Cheese & Butter and SunRice.
Changes in structure also often present opportunities for M&A activity. For example, SunRice received a takeover proposal from Ebro Foods shortly after its corporatisation and listing and Kirin/National Foods acquired the processing assets of the Dairy Farmers Milk Co-operative after it separated ownership of its supplier co-operative from those processing assets.
Other more complex examples, such as the strategic joint venture between Namoi Cotton and Louis Dreyfus, demonstrate how changes in structure and M&A can be combined to solve particular problems.
3. Aggregation funds

Given the increased interest in agribusiness as a real asset class, particularly among sovereign wealth and pension/superannuation funds, there is an opportunity to establish funds which seek to provide exposure to these assets.
Further, there is an opportunity to aggregate the widely held, and often family-owned, operations in many sub-sectors in acquiring assets to establish these funds and benefit from the resulting efficiencies.
A good example of this is the IPO being considered for STAG Beef, which proposes to raise capital to acquire cattle operations and increase efficiencies in those operations.
As more and more capital looks to invest in these asset classes, these types of funds will become increasingly popular and create further M&A opportunities.
Karen Evans-Cullen (pictured) is a partner in the corporate / M&A group at Clayton Utz. Her clients include the Singapore Exchange, Origin Energy and the Noble Group. Adam Foreman (pictured) is a senior associate in the M&A / corporate group and has written extensively on agribusiness