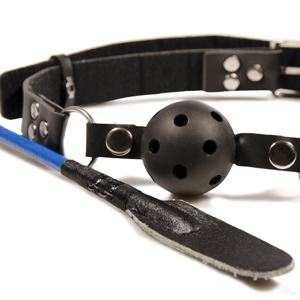 A Perth barrister failed to convince a judge that a man who was repeatedly tasered by two police officers could have been crying out in ecstasy...
Karen Vernon from Francis Burt Chambers represented senior constables Aaron Grant Strahan and Troy Gregory Tomlin, who were found guilty on Tuesday (21 January) of unlawfully assaulting a man named Kevin Spratt in the East Perth watchhouse in 2008.
The policemen tasered Spratt nine times in just over a minute after he refused to be strip-searched, which Vernon argued was a justifiable amount of force given Spratt's alleged violent behaviour, reported ABC News.
Claiming self-defence is not unusual in police brutality cases.
But this case took a bizarre turn when Vernon was questioned by Perth Magistrate Richard Bromfield about Spratt's screams of anguish, which were captured on a CCTV camera. Vernon argued that people respond differently to pain, and that the screams could have been out of joy or laughter.
Bold move to accuse the victim of being a masochist...
Vernon's punt didn't pay off, however, with Bromfield rejecting her defence.
Even so, Folklaw is concerned that Vernon tried to argue the point in the first place. Using her reasoning, couldn't anyone who causes harm argue that they thought the victim was enjoying it?
To Folklaw's dismay, this defence actually succeeded in a Swedish court recently. A rape suspect was freed this month (11 January) after he convinced a court that a woman's screams of protest were part of a kinky game – even though she had said she did not want sex, reported the New York Daily News.