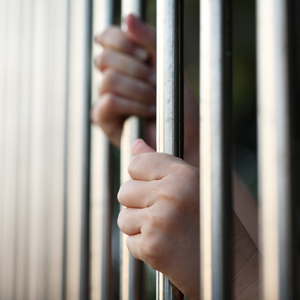 A criminal lawyer is facing up to five years in prison after being found guilty of smuggling 58 grams of marijuana into the Toronto (Don) Jail.
Folklaw would like to make it clear from the outset it has no idea why The Don Jail is called The Don, but following sage advice passed down long ago from Folklaw's Sicilian great-grandfather, if no one asks The Don why, then no one gets hurt.
The proceedings drew an audience of more than a dozen (presumably fee-waiving) Canadian criminal lawyers. Judge Wayne Rabley, delivering his decision at Toronto's Old City Hall courthouse, intoned: "It is the kind of case that judges wrestle with … I too have wrestled with this case," the Toronto Star reported.
Deryk Gravesande was charged with trafficking to former client Joacquin Rowe in 2012. Gravesande was accused of delivering around 58 grams of marijuana in eight cellophane-wrapped packages as well as "a parcel of lidocaine, some rolled marijuana cigarettes and a piece of cellophane with a lubricant on it".
Correctional officers became suspicious during the 2012 visit after smelling marijuana on Gravesande. They had strip-searched Rowe before the meeting and found nothing, but found a black sock containing the drugs tied to the inside of his boxers during a post-meeting strip search.
Judge Rabley said the video evidence matched the correctional officers' testimony.
"If I am to believe that the smell arrived with Mr. Gravesande, then the marijuana that created that smell must also have arrived with him at that time," he said.
Gravesande isn't the first lawyer to be convicted of smuggling drugs into The Don. Attorney Raymond Li was convicted in 2004 of trying to pass hashish, marijuana and heroin into the prison in 2001, while two other lawyers were acquitted.
Criminal Lawyers' Association president Anthony Moustacalis, who was one of more than a dozen criminal lawyers in attendance at the trial, said inadequate searches are a worry for criminal lawyers. (In his judgment, Judge Rabley had conceded that the first search was not up to standard.)
"A lot of our lawyers are concerned about jails because of the risks of being saddled with an accusation that then becomes difficult to defend," Moustacalis said, adding that some "avoid going to jails or deal with people on the phone or behind screens, or they go with other persons, in order to prevent what's taken place" (in such cases).
There's nothing dull about Toronto, is there, readers? Why, only last May it was reported that Mayor Rob Ford, now seeking a second term using hip YouTube episodes, had been caught on video appearing to smoke crack cocaine. Ford has since admitted to smoking crack while in a drunken stupor.
Oh, Canada!