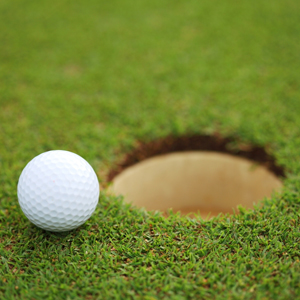 A Kiwi lawyer found guilty of overcharging his golf buddy nearly $NZ500,000 has notched up an off-course eagle by declaring himself bankrupt.
Folklaw reminds readers that in golfing parlance an eagle is two below par – a prodigious feat indeed –  but lawyer Eion Castles' unsporting behaviour might be deemed less than zero.
Castles, who was found guilty of professional misconduct by the Lawyers and Conveyancers Disciplinary Tribunal in New Zealand last December, has now been struck off the New Zealand Law Society's register, according to NewstalkZB.
He had faced the disciplinary tribunal after he charged a client, with whom he played golf at Titirangi Golf Club, $NZ1,030,000 – well above the $NZ436,000 cost assessors estimated his work would have cost to help sort out legal problems created by the client's leaky home.  Castles did not attend this week's penalty hearing.
Castles' former client, whose name is suppressed by the tribunal, told the hearing on Monday that as Castles had declared himself bankrupt on 14 February, he was unlikely to see any of the monies awarded.
He said that while he continued "to live in penury", Castles would not endure any hardship.
"Castles will still live in an upmarket suburb in a comfortable house owned by his wife. He will still enjoy rent from another house owned by his wife. He will still holiday on the beach at Waiheke (Island) in a house owned by his wife," the man told the hearing.
And – perhaps the unkindest cut of all for the wronged golfer – he claimed Castles would continue to play golf at the Titirangi Golf Club.
In the written decision released last December, the tribunal described Castles' fees as "grossly excessive".
The tribunal found that in his first two weeks of work, Castles charged his former golfing buddy more than he had been charged by his former solicitors, who were also working on legal action arising from his leaky home, over a period of two years.
Folklaw hopes that if the two golfers ever meet up again on the Titirangi Golf Course, Castles has the decency to at least ask his wronged former golf buddy to caddy for him – and then provide him with a substantial tip.