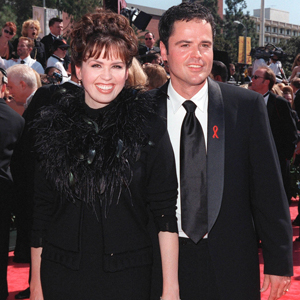 An attorney who represents the Salt Lake City Police Department in Utah has been arrested on suspicion of drug crimes.
Now, Folklaw has always believed that what happens in Salt Lake City should stay in Salt Lake City, mainly because not a lot of very interesting things happen there anyway apart from the Mormon Tabernacle Choir,  the '70s pop band The Osmonds (pictured) and the odd prosecution for polygamy.
Lawyer James Wesley Robinson,  however, was jailed for none of the above but on suspicion of possessing marijuana, cocaine and drug paraphernalia as well as a weapons violation, according to the Salt Lake Tribune.
Officers found a "small amount" of cocaine and a "large quantity" of marijuana, plus scales and "numerous" marijuana pipes and water bongs in Robinson's Sugar House residence.
They also found large sums of cash and four firearms. Interestingly, jail booking documents indicated Robinson was restricted from weapons possession, but court documents did not immediately show why he would be considered a restricted person.
Two other household members were arrested in the same investigation.
Robinson, who represents the police department in civil matters, has worked for Salt Lake City since 2000 and previously worked as an assistant attorney-general in the state attorney-general's office.
If things don't go Robinson's way, Folklaw hopes that he may at least be allowed to console himself with Donny and Marie's Greatest Hits.