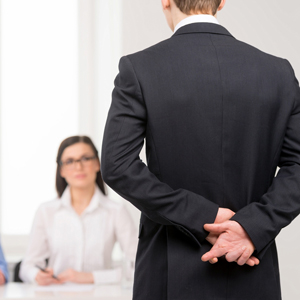 A former chief executive at a top New Zealand legal firm has been caught out making false claims about having a law degree.
The New Zealand Herald reports that a November press release claimed that Michael Vukcevic left Auckland intellectual property law specialist Baldwins for "personal reasons".
However, an investigation into Vukcevic – an experienced business leader who has worked closely with government ministers and agencies negotiating free-trade agreements in the Middle East – revealed he did not have a Bachelor of Laws (LLB) as stated on the CV he submitted to Baldwins two years earlier.
This does not seem to faze Michelle Boag, former New Zealand National Party president and one of Vukcevic's associates on NZ's Middle East Business Council.
"This is a bit of a storm in a tea cup," she claimed. "As I understand it, he should have had the word 'incomplete' next to LLB. Having said that, I don't know why it wasn't there."
That last point is a very good one, Michelle, Folklaw thinks. In fact, almost unanswerable.
She continued that heading a law firm without a law degree was not uncommon.
"Most chief executives of law firms these days are administrators, not lawyers, and you'll find that very common."
Vukcevic had never claimed to have a law degree when dealing with the council, she said.
According to a CV submitted to a recruitment company, Vukcevic's LLB and a Bachelor of Arts was obtained at Victoria University of Wellington from 1989 to 1992.
An internal investigation by Baldwins – launched after concerns around Vukcevic's qualifications were raised – revealed he had not completed the legal qualification.
The law firm Baldwins, which Vukcevic left in October, has 10 partners and 30 lawyers or patent attorneys. It has won or been shortlisted for several industry awards in recent years.
Interestingly, Vukcevic was previously on the board of Transparency International New Zealand, an anti-corruption agency dedicated to promoting transparency, accountability and integrity in government and civil society.
Yep, there's nothing like transparency – to a degree, Folklaw agrees.