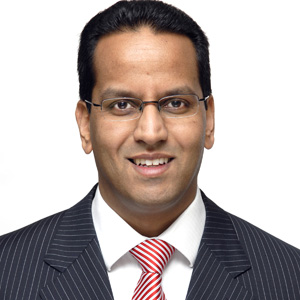 Five crucial factors at the heart of Australia's industrial relations system are stymying jobs and putting a brake on growth, writes Maddocks Lawyers' Karl Blake._x000D_

Five crucial factors at the heart of Australia's industrial relations system are stymying jobs and putting a brake on growth, writes Maddocks Lawyers' Karl Blake.
The deterioration of traditional Australian industry is no longer in dispute. The closures of Ford, Holden, Toyota and parts of the Alcoa business and the difficulties faced by SPC Ardmona stand as a testament to the loss of Australia's manufacturing base.
Large employers such as Qantas are now also crying out for government help. Meanwhile, businesses in the retail and hospitality sectors continue to complain that the costs of opening the doors on weekends outweigh the benefits of doing so.
There are, undoubtedly, many reasons why businesses struggle. One common cause of complaint runs through the examples above – the Australian industrial relations system and the workplace environment it creates. The following five key areas are responsible for constraining growth and jobs.
Protected industrial action
Our system is based on an old and perhaps out-dated principle in the modern age: namely, that capital and labour are opposed, lack common interest and do not have equal bargaining power. The system then seeks to redress this by enabling employees to take protected industrial action. Protected industrial action is, put simply, industrial action that is immune from suit.  
In other spheres of life, parties negotiate and seek to reach agreement based on mutual interest and advantage. If a deal cannot be done, then that is the end of the matter – the parties go their separate ways and live with the consequences.
The IR system turns this logic on its head. In the IR world, if a union and its members do not get what they want, they can take protected industrial action on an ongoing basis to disrupt or destroy a business. In such a situation, the remedies available to an employer to end the action are limited:  agree to the demands being made, however outrageous. Many employers simply do not meet the other criteria available under the law to end protected industrial action in any other way.
Is it really a surprise then, that when faced with prolonged industrial action, employers give in?
Strike first – talk later
An important tenet of the Fair Work system is supposed to be that resorting to protected industrial action cannot occur unless an attempt has been made to reach genuine agreement. Unfortunately, courts and the Fair Work Commission have given little weight to this requirement.
In the high profile JJ Richards case, the Federal Court was prepared to permit a union and employees to organise a ballot to take protected industrial action where there had not been any genuine attempt to reach agreement. Moreover, on a day to day basis in many smaller matters, the requirement that parties have genuinely tried to reach agreement before protected industrial action is taken is routinely ignored, or given little weight. The consequence? Employers, businesses and, in the longer-term, jobs are exposed to the damaging impacts of protected industrial action.
Content of agreements
For around 100 years in Australia, industrial instruments such as awards and agreements could only contain provisions that pertained to the relationship between an employer and its employees.
The Fair Work reforms turned a century of law on its head. Enterprise agreements may now contain provisions that pertain to the relationship between unions and employers. Exactly what the rationale for this is in the modern day workplace, where only around 18 per cent of workers are union members, remains a mystery.
The consequence, though, is that employers now have to deal with claims that have nothing whatsoever to do with their employees. I'm yet to find anyone who can convincingly articulate the benefit to employees of Lend Lease, for example being required in its enterprise agreement to fly the union flag on its Victorian cranes.
In addition to this, the expanded content that is now permitted in enterprise agreements means that protected industrial action can be taken in pursuit of claims that have little to do with employers' relationships with their employees.  
Good faith bargaining requirements
The aim of the Fair Work reforms was to balance fairness and flexibility in Australian workplaces, including through the introduction of the good faith bargaining requirements.
These requirements prescribe conduct that employers, employees and unions must adhere to during bargaining. While that seems straightforward enough, real issues can arise with how the requirements are to be applied in particular bargaining situations.
A read through the cases on good faith bargaining provides little guidance to an employer about what it is permitted to do during bargaining. Outcomes vary greatly depending on the facts of the case; there is little certainty in the system.
Good faith bargaining requirements compel parties to talk, even when it becomes apparent that agreement cannot be reached. Thus time and resources are devoted to an activity that may be ultimately pointless. I act for a client that has been bargaining for more than two years – the law requires them to keep diverting time and resources to bargaining, even when it is apparent agreement will not be reached.
Right of entry
Unions have abused the right of entry provisions. For example, it was reported last year that BHP Billiton's Worsley Alumina Plant had 183 visits in one year. This equals an average of one visit every two days. Imagine the uproar if the Australian Tax Office, or other arms of government, visited citizens every second day.
The wash-up
Many things contribute to the health of jobs and businesses. The evidence suggests, however, that one significant factor in the current local climate is Australia's industrial relations framework. To contribute to a more positive outlook, it is hoped that the Productivity Commission review of Australia's industrial relations system examines closely the impact that the system has had on opportunities and jobs in Australia.
Karl Blake (pictured) is a partner in the employment, safety and people group at Maddocks in Melbourne