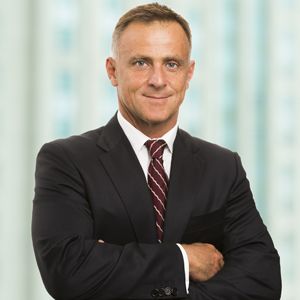 The issues facing nearly every sector of the Australian economy have their counterparts and corollaries in the world of law – and legal practices that ignore them do so at their peril, writes Andrew Christopher.
The issues facing nearly every sector of the Australian economy have their counterparts and corollaries in the world of law – and legal practices that ignore them do so at their peril, writes Andrew Christopher.
Contrary to what many may believe, the legal profession is far from immune from the structural and competitive challenges facing many other Australian industries and sectors, such as retail, manufacturing and aviation, even though they may be considered to be very unlike professional services.
Apart from the generally subdued market conditions in the areas of the economy that are particularly relevant to lawyers such as banking, property and construction, global competition from emergent and strengthening Asian economies and other major structural shifts are also affecting law firms, but the effects are less obvious or visible and are longer term. Many lawyers are not attuned to these shifts and wrongly see the current profitability challenges as temporary or solely caused by low demand.   
Key trends to watch
For several years now a number of key trends have been developing which are subjecting lawyers in the common law English speaking jurisdictions of the US, Australia and the UK to intense pressures which are very unlikely to abate. Just to focus on Australia, these trends include:
Ÿ             foreign firms moving into Australia off the back of flat conditions in the US and UK, and perceived growth opportunities from our relative economic buoyancy arising from resources demand out of China and Asia generally. These firms are all aggressively fighting for market share and looking to recoup investment costs;
Ÿ              a major influx of lawyers created by almost every Australian university now offering law degrees whereas in the previous 20 years there were a more limited number of pathways for young lawyers to enter the profession. This is creating a major labour surplus;
Ÿ              more foreign lawyers, particularly Asian-based lawyers, being fluent in English and educated in common law nations such as Australia (which has aggressively pursued a strategy of education as an export industry). These lawyers are able to advise Asian businesses on Australian law more reliably than ever before, reducing the need for Asian businesses to engage local lawyers. Soon these foreign lawyers will also be able to advise Australian business – in fact they already are making headway in some areas such as legal process outsourcing and non-complex work. In the future foreign lawyer competition from India and China could have a profound impact on lawyers practising in high cost jurisdictions such as Australia in a not dissimilar way to the issues confronted by our manufacturing industries;
Ÿ              harmonisation of legal norms and laws and practice regulations – both within Australia and across nations – reducing barriers to entry in an increasingly global legal market. Allied to this is a breakdown in anti-competitive professional practice restrictions and guild-like admission and foreign practice barriers;
Ÿ              technology, which has permitted lower cost operating structures and less need for scale, permitting multiple service models for lawyers to operate in and greater access to the law and to lawyers;
Ÿ              the demystification and commoditisation of law as more legally trained graduates enter the labour market in non-legal management roles, creating a more savvy buyer market;   
Ÿ              an ageing of the profession as the exit of older lawyers has been delayed by reason of poor equity returns and a lower level of new lawyer entry caused by a breakdown in the leverage model and soft conditions, making it harder to recruit and train generally unprofitable young lawyers and graduates. This has arguably impeded technological take-up and innovation in law firms.     
Evolve to survive
There are countless other related trends not mentioned above. If Australian law firms continue to see the current economic conditions as primarily reflective of cyclically low demand rather than as a combination of a soft market and structural shifts, they will not innovate and become more efficient. Over time, some are likely to fail like certain manufacturing businesses have – just like other businesses and industries that have vainly attempted to compete in areas where there is no comparative advantage available or are overly prone to cheaper competition from offshore.
For example, with legal process work, lawyers will suffer unless they achieve more efficient service delivery and/or move higher up the value chain to areas of service and practice that legitimately deserve high returns because of their complexity and have more demanding requirements in terms of expertise, service levels and assumption of risk.         
To avoid the fate of some of our manufacturing businesses that have woken up too late, Australian law firms need to carefully consider these major trends and anticipate their impact if the they are to remain vital and profitable.
More importantly, to maintain their historical pricing and incomes, lawyers need to work out what part of their pricing and incomes can be attributed to being insulated from competition, globalisation and technological disruption as compared to resulting from exceptional skill, judgement, innovation, professionalism and efficiency. Only those firms that make an honest assessment of this comparison and evolve will continue to perform well.                      
Andrew Christopher (pictured) is a senior partner of law firm Webb Henderson.  He was previously the head of the Asian competition practice at Baker & McKenzie and is also a former partner at Corrs Chambers Westgarth.