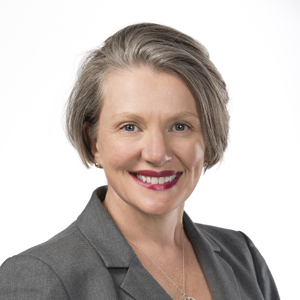 Sonya Willis and Sonia Simms are lawyers who volunteer their time to teach Primary Ethics in their local government primary school. Here they make the case why lawyers teaching kids ethics is a good cultural fit.
Sonya Willis and Sonia Simms are lawyers who volunteer their time to teach Primary Ethics in their local government primary school. Here they make the case why lawyers teaching kids ethics is a good cultural fit.
Primary Ethics is available in NSW public primary schools for students whose parents do not wish them to attend a Special Religious Education (SRE/scripture) class each week. Classes are usually 30-45 minutes long, depending on the school.
Primary Ethics is now in its fourth year in NSW and is rapidly expanding, although currently the demand for ethics classes far outstrips the number of trained and available ethics teachers and ethics coordinators.
Being a lawyer helps
Sonya W: Lawyers are well equipped to volunteer as ethics teachers because we have all received at least some formal ethics education and, despite the bad press lawyers receive, most lawyers are thoughtful, ethical people with a desire to improve society.
Many Primary Ethics topics involve legal issues or discuss the intractable problems in our society that lawyers are often called upon to assist in resolving.
Some of my favourite Primary Ethics questions include: What makes a fair society? How do people become homeless and what should society do to help? Should people be allowed to hunt, kill and eat whales or rhinoceroses? There are also topics such as 'The structure of arguments', which will be very familiar to any lawyer. 
Although the curriculum is very structured and well written (so teachers do not have to create any of the content themselves), being a lawyer certainly helps with appreciating the importance of the topics and dealing with questions from students.
As lawyers, we are frequently exposed to the uglier aspects of human society, including crimes, disputes and disagreements – and it is these difficult situations which often trigger ethical issues.
Sonia S: As lawyers we have been trained to think in a logical, reasoned and yet critical way. I apply this process to help the students navigate the ethical issues the topics inevitably raise.
For example one of my students' favourite topics was titled: 'Stealing is illegal. Is it also morally wrong?' It was interesting to watch the students grapple with the illegal/immoral distinction.
In practice I find myself having to explain to clients why something subjectively immoral is not always illegal.  In the same vein during ethics class, making the students give reasons for their particular points of view encourages this critical thinking.
Is teaching Primary Ethics worthwhile?
Sonya W: Teaching Primary Ethics is great fun. The students are very positive and surprisingly thoughtful and it is wonderful when a child tells you that ethics is their favourite class, or a parent mentions that they had the best dinnertime conversation they have ever had with their child discussing that day's ethics class.
Last year I was very proud when my Year 6 ethics class persuaded their school year to donate half their fundraising money to a third world charity after working through a Primary Ethics topic about deciding whether we should help those closest to us, or those with the greatest needs. 
Most lawyers like to undertake some pro-bono work, but often we find this work can be very emotionally draining and even ethically confusing. Conversely, teaching Primary Ethics is very upbeat and spending time teaching children is a wonderful antidote to the pressures of the law.
Sonia S: The Primary Ethics syllabus uses age-appropriate examples to illustrate issues relative to the subject topic. It is incredibly gratifying when the students can tie the topic examples to their own real-life situations or those they experience through the media. For example, when the class was working through the topic on homelessness, the students related one of the examples to the potential plight of families who would be facing loss of income with the closure of the Holden manufacturing plant.
Closer to home, and around the time we were studying the topic of voting, the students were electing their class captains and were able to reflect on whether their choice of peers for the coveted roles was based on self interest or for the greater good.
On a personal note, the students' boundless enthusiasm coupled with positive feedback from the parents makes the class a delight to teach.
It might make us better lawyers
Sonya W: The training program for ethics takes two days and they are two of the most interesting, thought-provoking days because you get to work through very difficult ethical issues with a group of fellow volunteers who are all thoughtful, articulate people often from quite diverse backgrounds. It is a great opportunity to re-evaluate your own views on real-life ethical dilemmas.
Lawyers often complain that their graduates are not good enough at critical thinking. Primary Ethics is essentially a course in critical thinking delivered at an age when children are open-minded and quick to grasp new ways of thinking. Primary Ethics may be our best tool to help ensure the lawyers of the future are more ethical and are better critical thinkers.
Sonia S: Spending the time with my ethics class might not make me a better lawyer in practice, but giving all students, regardless of their eventual chosen profession, tools to apply to every day ethical situations means that more reasoned discussions can take place in the broader community.
Sonya Willis (pictured below) and Sonia Simms (pictured top) both teach ethics at Lindfield Public School. Sonia Simms was admitted to practice in 2010 and currently works for E H Tebbutt & Sons, specialising in the area of wills and estates; Sonya Willis was admitted to practice in 1997, and currently lectures at Sydney University having worked for many years as a litigator at now Ashurst.
Anyone interested in volunteering as an ethics teacher or ethics coordinator or in donating to Primary Ethics should visit http://www.primaryethics.com.au/.