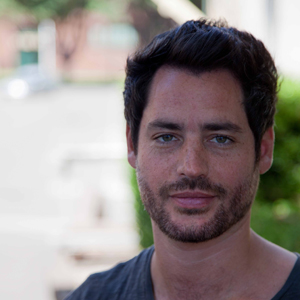 For many lawyers work eats up almost everything else. Andrew Handelsmann from AdventBalance has managed to have his cake and eat it too
For many lawyers work eats up almost everything else. Andrew Handelsmann from AdventBalance has managed to have his cake and eat it too.
Sometimes people are surprised when I tell them what I do for a living. Working as both a lawyer and a filmmaker may not be the most conventional arrangement, but I couldn't imagine it any other way. I've had a long career as a commercial lawyer working for firms in Sydney, London and New York.
But I've also had a longtime passion for filmmaking. And in the past couple of years I have found a way to do both.
As a Senior Legal Counsel for AdventBalance, I typically work three to four days per week on secondments lasting several months. I have worked with clients in diverse industries, ranging from IT companies to healthcare service providers.
The rest of my week, and the time off between secondments, I dedicate to my film work. I'm a Producer with Decade Films, a Sydney-based production company that creates, develops and produces projects for film and television. I've also worked as an independent associate producer on films such as the Australian feature Circle of Lies. And when I find the time, I produce my own shorts, the most recent of which was a documentary called Mistreatment that played at a few film festivals in Australia and overseas.
My interest in filmmaking dates back to my university days when my brother and I made short films for Tropfest. After graduating from law school, I focused solely on legal practice and took up positions at Deacons (now Norton Rose Fulbright) in Sydney and then Baker & McKenzie in both London and New York. Despite my continuing interest in filmmaking, I found I had very little time to pursue it.
But serendipity would have it that during my time in New York, my daily commute to Baker & McKenzie's Manhattan office took me past the New York Film Academy. Overhearing the enthusiastic chatter of film students every morning kept my filmmaking aspirations at the back of my mind. Before returning to Sydney, I completed an intensive eight-week filmmaking workshop there. And when I arrived back home, I enrolled in the Graduate Certificate in Directing course at the Australian Film Television and Radio School.
After I finished my film studies, I was hungry for more adventures in the film space but also wanted to continue to leverage the legal skills I'd developed over the previous decade. When I heard about AdventBalance, I knew it was the perfect solution for me, as it gave me the flexibility to juggle two careers.
Because AdventBalance provides lawyers in-house to clients on a secondment basis, many of us have found that we are able to work flexibly and have time to devote to other things. In fact, about half of the firm's lawyers either work part time or are on flexible arrangements. Others work full time but take a few months off between assignments to focus on personal projects or spend more time with their family. I think this reflects the changing nature of work generally – employers seem to be increasingly open to arrangements tailored to employees' individual circumstances.
When I started at AdventBalance, the team was clear about what I could expect from the job and what would be expected of me. Coming from a private practice background, it was all fairly new to me. I think the firm attracts a particular type of lawyer – pragmatic, self-reliant and, above all, adaptable because no two assignments are the same.
Throughout my various assignments, I have expanded my professional network and developed strong relationships with colleagues in my clients' businesses.
Legal services and filmmaking may seem somewhat disparate, but by being able to pursue both my interests I find I am able to work well with either hat on. There's no doubt that the way we're working is changing and, for me, making the leap to this new type of legal service model was the right choice.
Andrew Handelsmann (pictured) is a senior legal counsel AdventBalance