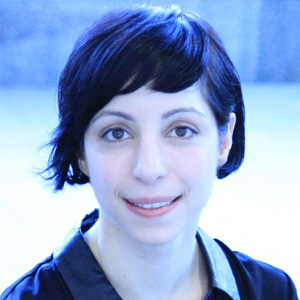 Gender equality is a polarising issue.
I have found, in both professional and social settings, that when the topic is raised it often divides a room into two distinct groups – the supporters and the deniers.
This was the case recently when Lawyers Weekly reported on the findings of a study by the Law Council of Australia (LCA), which found that women face significant levels of discrimination.
The National Attrition and Re-engagement study (NARS) drew the praise and support of men and women who recognise that the legal profession has a long way to go before it achieves true gender equality.
It also attracted criticism from 'gender discrimination deniers' – those who do not believe that bias against women, whether unconscious or conscious, exists.
"Sigh, the usual whining from female law staff to advance their careers on something other than merit. So tired of this," said one denier.
Another commented: "Boring! Don't believe it! Everyone is subject to discrimination, not only women."
It is true that this kind of research is not an exact science and the deniers are quick to point out its flaws.
But you can't simply dismiss a study that attracted around 4000 responses with tired clichés.
Such criticisms, which don't address the results of NARS, reflect more on the inherent bias of the commentator(s) than any shortcomings in the research.
NARS does provide valuable insight into what is causing the high rates of female attrition and the low representation of women in senior positions.
These issues exist, there's no denying that.
Difficult conversations
The conversation between supporters and deniers becomes even more strained when you move beyond overt discrimination to indirect forms, such as demeaning and condescending language by clients or colleagues and exclusion from conversation or social activities.
These examples cited in the LCA study may not be as worrying as data that suggests half of women lawyers have experienced discrimination and bullying or intimidation, and one in four had been sexually harassed in the workplace.
Nor is it as disturbing as reports of unwanted advances and inappropriate sexual behaviour.
But that doesn't make it acceptable. Making excuses for any form of discrimination reflects poorly on the legal profession.
Seeking solutions
This study, and the many others that will follow, does not intend to merely shame lawyers by exposing bad behaviour. It seeks to propose solutions to problems that are driving women out of the profession, which is costing firms knowledge and money.
It has also started the legal profession on an evidence-based approach to gender issues.
Much more needs to be done, but the appropriately termed 'landmark study' provides the yardstick by which future policies to tackle female attrition and inequality in the law will be judged as a success or failure.