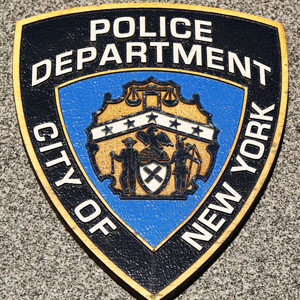 A NYPD police officer has been arrested at an Indian airport after three bullets were found in his checked baggage.
Manuel Encarnacion had been at a firing range in New York before travelling to India to join his wife on vacation, his lawyer Samarjit Pattnaik wrote in an email to NBC News.
Pattnaik said he was "hopeful that the Indian courts would understand the circumstances under which the bullets were left in his [client's] jacket by mistake".
But is not just as simple a case of a police officer forgetting he is loaded with bullets. The murky world of politics has entered the fray.
Pattnaik said he did not believe officer Encarnacion's arrest was in retaliation for the indictment in New York last year of India's deputy consul, Devyani Khobragade, who was accused of committing visa fraud to hire a housekeeper at an illegal wage in the US.
"In my view, Manuel should not be dragged into this non-existing diplomatic controversy as far as his case is concerned," said Pattnaik.
"There is no reason to suspect foul play by the cops nor is there any reason to suspect any diplomatic involvement in this case."
Encarnacion was released on bail and his next hearing is scheduled for 17 April.
"Manny is in great spirits and has complete faith in the legal system in India," added Pattnaik.
Meanwhile, NBC News reports a little cryptically, that the NYPD is working with the State Department to "resolve the case".
Folklaw hopes the State Department will not resort to an ancient legal precept that could be cited here, stretching back to the days of Cicero and the Roman Republic. Under "Civus Romanus sum" ("I am a Roman citizen"), a citizen of the Roman superpower travelling abroad could get up to all sorts of high crimes and misdemeanours and then assert their right as a Roman citizen to be tried in accordance with Roman legal privileges in a Roman jurisdiction.
Following this precedent, could Officer Manuel Encarnacion proudly declare in court on 17 April "Civus Americus sum" ­– and wait for the cavalry, or at least the drones, to arrive…