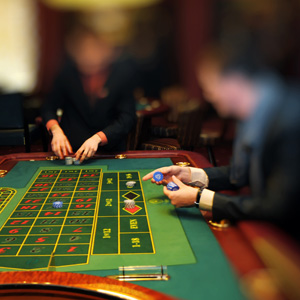 A Kentucky attorney who ripped his clients off to the tune of about $700,000 over 13 years gambled it at all away at the Hollywood Casino.
"Somebody would get a settlement that he (John G. Arnett) was entrusted with and he ended up going to the casino and gambling it away," said Boone County Sheriff's Office spokesperson Tom Scheben. 
Folklaw thinks that if Arnett, 67, had restricted himself to an annual flutter on the renowned Kentucky Derby he might have saved himself and his clients a lot of grief.
The sheriff's office said Arnett, a civil case attorney in Union, Kentucky, stole from clients over the 13-year period and forged court documents and bank statements in an effort to conceal his crime, according to WCPO Cincinnati. He would take money from one client to pay another.
Arnett currently owes clients about $350,000, but the bill is expected to reach $700,000.
The case came to light on 9 December, 2013 when Arnett could not disburse $82,389.62 that was supposed to be in escrow to a divorcing couple, and was sent to jail for contempt of court.
"That raises eyebrows," Scheben said. "How many other clients did he do this to?"
Since then, investigators have located additional victims with the possibility there are still more undiscovered, the sheriff's office said. If convicted on all counts, Arnett faces up to 65 years in prison.
Folklaw understands that there are many good things that have sprung from Kentucky: Kentucky bourbon whisky, Daniel Boone, Kentucky Fried Chicken and the Colonel, and being on the right side in the US Civil War. Call it a hunch, but Folklaw thinks John G. Arnett will never join that list.