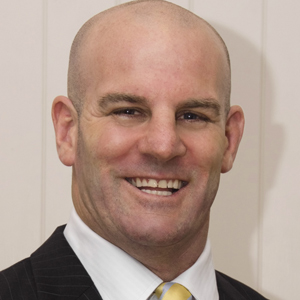 Is there a point where employers become liable for a professional athlete's depression post-retirement, and how much was the 'workplace' responsible? Tim Fuller investigates.
Is there a point where employers become liable for a professional athlete's depression post-retirement, and how much was the 'workplace' responsible?  Tim Fuller investigates.
The challenges of being a professional athlete in the modern era are considerable. Recently, former Olympians Ian Thorpe and Grant Hackett endured intense media scrutiny as they battled ongoing issues to do with depression and drug addiction.
Late last year, English cricketer Jonathan Trott left the Ashes tour to return home to England after suffering from a long-standing stress-related condition. He became the third cricketer from England to depart a tour in recent years with a stress-related illness, following batsman Marcus Trescothick and Michael Yardly. Tragically, former NRL player Ryan Tandy recently ended his life after failing to adjust to 'life after football'.
 The perks of being an elite athlete are well known by the sporting public and the highs are celebrated and cherished by fans. Away from the limelight, it is not as well known that psychiatric injuries of all types occur amongst professional athletes. It is often the case that these injuries are concealed from the employer (club and team).
Whilst most professional leagues and clubs have implemented policies to assist athletes with psychiatric problems during their employment, a broader issue being considered is whether a duty of care exists between an employer and employee post-career.
Post-retirement – a novel duty of care
It is questionable whether any duty is owed to an athlete once they retire or become unemployed by their sporting employer in a situation where there is no longer an employer-employee relationship.
Pursuant to common law in Australia, a novel duty of care can be established in cases where a pure psychiatric injury, such as depression, has been suffered as a result of someone's negligence. The scope of this duty is to avoid causing pure psychiatric injury.
This area of law poses the question of where the line is drawn. In terms of establishing a duty, the relationship between the parties is merely one factor that is considered, potentially opening the doors to athletes suffering in retirement, for example.
 Whilst indeterminacy becomes an issue with the potential to open the floodgates to cases of athletes suffering depression, it is incumbent on the sport and players/athlete associations (unions) to take into account issues such as privacy (intrusion of the media) and the requisite duty of care when negotiating agreements and forming policies. 
Swimming Australia and the rapid 'downward spiral' of its major stars in the past few months is a case in point. Ian Thorpe was recently taken to a rehab centre after being found disoriented in the streets of Sydney. It was revealed back in 2012 that he battled depression during his early swimming career. His autobiography states that he was able to hide the illness from coaches and team-mates –despite it being so debilitating at times that he contemplated suicide.
An important factor to consider here is the workplace environment of the athlete and whether such an illness has stemmed from the workplace environment? Is there a point where his employers become liable for his depression and associated issues?
Nathan Bracken, who was forced to retire as a cricketer in 2011 from a chronic right knee injury that left him with a permanent disability, took legal action against Cricket Australia on the basis that there was no protection or system in place for players whose career was curtailed by injury. It is the position of the author that potential courses of action may eventuate in the near future concerning athletes who have suffered loss associated with psychiatric illness resulting from the playing/workplace environment.   
Tim Fuller (pictured is an associate with McInnes Wilson Lawyers in Brisbane. He is a former NRL player