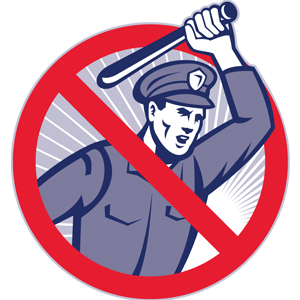 The United Nations has sided with a lawyer who has been embroiled in a bitter dispute with the Victorian government over a $400,000 debt.
The Age reports that Victorian lawyer Mark Morgan is considering suing the Victorian government after the UN Human Rights Committee ruled that the state government should be held vicariously liable for all police misconduct.
Morgan had represented four people who were beaten up by eight cops (that does not seem like a fair fight to Folklaw) over a decade ago.
The County Court awarded them compensation, a decision which was overturned after the Victorian Court of Appeal ruled that the Government should not be held responsible for the actions of police who behave outside of standard procedures.
Morgan was then pursued by the Victorian Government's solicitor in relation to over $400,000 in legal costs, with the Court of Appeal overturning that decision in 2008.
The Age reported that Morgan had previously agreed to underwrite his clients' court costs if they lost.
Now the UN has said that the government should be held liable when cops go rogue, and Morgan is considering his position.
''The UN's determination vindicates our original position,'' he told The Age. "Had the state done the right thing from the outset, none of this would have made the newspapers, I wouldn't have been pursued and it would've settled many years ago.''
The government has also said it is reviewing its position, which means this long-running saga probably still has a way to go….