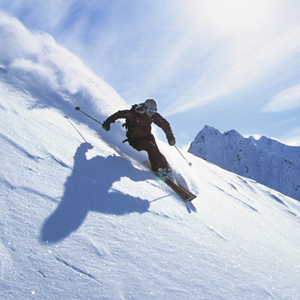 Lawyers, barristers and even judges are set to become "sporting heroes" at the annual Lawyers' Ski and Snowboard Race (aka Lawski).
The 2014 Lawski event will give lawyers the opportunity to join the line-up of sporting heroes already supporting Sporting Chance, the children's cancer research charity.
Speaking with Folklaw, Lawski committee member and Henry Davis York lawyer Melysha Turnbull said the committee selects a new charity each year, preferably one that is not well known.
"We really try and pick something that is a worthy cause that isn't hugely known to the community and might not otherwise get a lot of exposure," she added.
Turnbull said Sporting Chance, which is backed by some of the country's most popular sportsmen and women, is a great fit for the annual ski event.
Now in its 24th year, Lawski is open to all lawyers, paralegals, barristers and judges. Over the last few years lawyer and former Olympic skier Zali Steggall has taken part.
However, Turnbull emphasised that elite athlete status is not a prerequisite to victory as prizes are handed out generously to skiers of all skill levels.
The three-day event will run from 1-3 August in Thredbo, but 'Lawskiers' can get acquainted and size-up the competition at a pre-event registration party, the inaugural 'Freeze-Down' drinks, where Folklaw has been informed more freebies will be given away.
"We'd like to help people socialise and make networks within a social context and on the sporting field", said Turnbull.