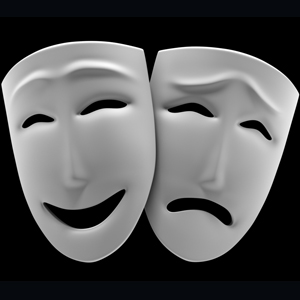 Comedian Corinne Grant has decided to ditch the laughter in favour of a more serious career as a lawyer.
Comedian Corinne Grant has decided to seek a more serious career as a lawyer.
Grant, who is best known roles on TV programs Rove and The Glass House, started a three-year post graduate law degree at Melbourne University in 2013, stating that she wanted "a bit of change".
Grant has taken the reverse route of some of her comedic peers, like Shaun Micallef and part of The Chaser crew, who pursued legal careers before entering the world of comedy.
At 40, Grant believes she has plenty of time to test the waters in a different field, particularly given the recent increase in the retirement age.
"By the time I'm 70 the government will probably tell us we have to work until we're 80, so I've got plenty of time to change careers and try something else", Grant told news.com.au.
In any case, Folklaw is pleased to see a comedian join the ranks of the legal profession. Lawyers need a reason to laugh beyond the delirium of an all-nighter in the office...
Update:
Corinne Grant contacted Lawyers Weekly overnight to state that she has not "ditched the laughter" as originally reported, and that she is continuing to work as a performer while she studies law. Lawyers Weekly has amended the copy to reflect Ms Grant's comments.