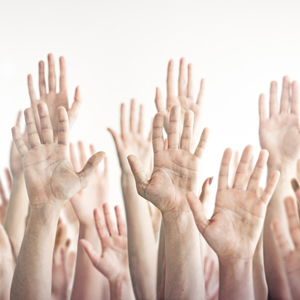 The plight of asylum seekers continues to make headlines, but Folklaw is happy to report that pro bono lawyers are putting their hand up to help protect their legal rights.
The plight of asylum seekers continues to make headlines, but Folklaw is happy to report that pro bono lawyers are putting their hand up to help protect their legal rights.
Folklaw was saddened to read a case study about an asylum seeker who faced exploitation at his workplace.
Ali*, an asylum seeker living in regional NSW, was new to Australia, was not aware of his rights, and was taken for a ride.
Lander and Rogers lawyer Shane Wescott saw an opportunity to help Ali and jumped at it.
Wescott spent time in Africa and Latin America doing volunteer work before becoming a lawyer, so he found pro bono work right up his alley.
Ali arrived at Christmas Island via boat in 2012 from Sri Lanka, where he faced persecution and torture due to the fact that he was a Tamilian. He was subsequently deemed a genuine refugee due to his circumstances.
Thereafter, Ali was approached by a man who told him he could offer him a job collecting trolleys for a supermarket.
The man, who became his supervisor, told Ali he would need to pay $300 of his weekly wage to the foreman.
"Not being aware of Australian law, [Ali] thought that perhaps that was the normal arrangement and went along with it for a while," Wescott said.
It was only when Ali told his case worker about this arrangement that alarm bells started going off.
The case worker immediately referred the matter to the Migrant Outreach Service Advice, Information and Community Education (MOSAIC), an initiative of pro bono organisation Justice Connect.
Wescott and Landers have been involved with MOSAIC since its inception in June 2013, and he and two other lawyers underwent training in areas like residential tenancy disputes, dealing with fines and other issues that might arise for refugees living in Australia.
Ali's case reached Wescott and he wrote a confidential letter under the MOSAIC letterhead to Ali's employer asking for an investigation and to "treat it with the care that it deserves".
But instead, Wescott got a call from the case worker telling him Ali had been sacked in December 2013.
MOSAIC does not usually deal with matters that are going to court or, in Ali's case, the Fair Work Commission, so Wescott sought to allocate some money from Landers pro bono budget so that he could take on the case directly.
Wescott filed a general protections application in the Fair Work Commission, alleging the employer had taken adverse action against the client simply because he made an inquiry about his rights and sought legal advice.
At a hearing before the commission earlier this year, Wescott was able to reach a settlement with the employer. The employer was to reinstate Ali as an employee, fire the supervisor and pay Ali an amount equivalent to back pay for the time that he had not been working.
"It's really rewarding to be able to do work like this. As a lawyer and as someone who does a lot of pro bono work, this is exactly the reason you do these things: to be able to help out vulnerable members of the community like this client," Wescott said.
"I think it gave Ali a pretty good feeling about the Australian legal system and his ability to enforce his rights here."
Other cases
MOSAIC has also tackled other cases related to new arrivals in Australia who cannot yet speak, read or write English, have no work rights, have little understanding of mobile phone services and plans, and no understanding of the contracts to which they agree.
Through MOSAIC, Tess Deegan from Allens helped Abdul*, another asylum seeker who had signed up to a mobile phone plan and received a $300 bill, which he could not afford.
Deegan helped Abdul through his case and got the phone company to agree to change the plan to something Abdul could afford. The company also waived the outstanding balance.
Another asylum seeker, represented by Melanie Woodward from TressCox Lawyers, was fined for travelling on the bus using a concession ticket without a concession card. The man had bought a $10 ticket to travel on public transport and thought he had bought an adult fare. He had, however, bought a travel ten ticket.
He had no work rights and was only getting a small amount of money from a non-profit organisation.
Woodward wrote to the public transport provider asking for an internal review due to the client's exceptional circumstances and language difficulties, resulting in him buying the wrong ticket.
The fine was eventually withdrawn.
It warms the cockles of Folklaw's heart to read some positive stories involving asylum seekers.
* Name has been changed.