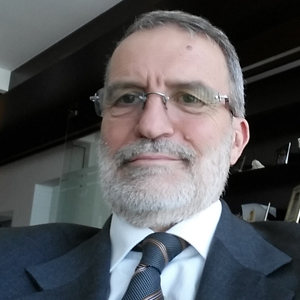 The legal profession has much it can learn from a recent report addressing wellbeing in the workplace, writes George Jepson.
The legal profession has much it can learn from a recent report addressing wellbeing in the workplace, writes George Jepson.
The beyondblue / PWC report Creating a mentally Healthy Workplace: Return on investment analysis (The report) released last month, discusses the prevalence of common mental illnesses in Australia. In particular, this report focusses on the monetary cost to organisations, the return on investment (ROI) of specific interventions and the responsibility and duty of organisations to provide a healthy workplace.
The report analyses three key indicators; absenteeism, presenteeism and insurance claims, and outlines strategies and the benefits of critical success factors for leaders to implement in order to create a mentally healthy workplace.
The workplace report, though not specific to the legal profession, acknowledges that mental health conditions are common in the Australian workforce, are often underreported and therefore under- estimated, and represent a significant cost to the lives of individuals, organisations and the broader community.
It concludes that organisations have a role in creating mentally healthy workplaces for their staff and implementing research based workplace practices designed and proven to be effective to promote mental health.
The Courting the Blues report in 2009 highlighted that mental health must be seen as a legitimate health problem for which staff may seek support. Crucially, that report also said that any stigma attached to people who flag they have a mental illness will discourage help seeking and that effective strategies will not be 'one size fits all'.
Business leaders need to drive and maintain actions (implement an ongoing process of improvement) which create a mentally healthy workplace.
In order for organisations to achieve the full benefit of any actions taken to create a healthy workplace, they need to consider the critical success factors required to achieve effective organisational change. These include the commitment of organisational leaders, employee participation, the development of policies, provision of necessary resources and a sustainable approach.
In addition, research by the Australian Human Rights Commission (AHRC) points out the importance of a demonstrated commitment by leaders, and that implementing such strategies and making staff aware of management's commitment to having a safe and healthy workplace are key components of success.
Taking action has been shown to improve workplace mental health.
Mental good-health makes business sense
Although rates of mental illness in the community vary between professions with mood disorders being most common, they also include anxiety and substance use. For lawyers a conservative figure is 33 per cent.
The report estimates that the cost impact of mental health conditions, from workplace absenteeism, presenteeism and compensation claims is in the vicinity of $11 billion per year, although underreporting of symptoms and claims results in employers mistakenly thinking that mental health problems in their workforce are much less than they actually are.
Seven workplace programs in which organisations invested to address these issues were analysed and seen to have benefits across the board; to the organisations themselves, people with mental ill-health, co-workers and clients.
The programs selected were: worksite physical activity; coaching and mentoring; mental health first aid and education; resilience training; CBT return-to-work; wellbeing and health   checks and encouraging employee involvement.  The conclusion reached is that for every dollar invested organisations will have cost savings and productivity improvement of two dollars and thirty cents.
The key assumption behind the ROI is that the action has been effectively implemented and is part of a broader commitment to create a mentally healthy workplace.
The key actions needed to create a mentally healthy workplace include creating a positive workplace, building individuals' skills of resilience, and supporting staff with mental health conditions.
Leadership, participation and flexibility
The successful implementation of an action taken to achieve lasting change and create a mentally healthy workplace is based on six critical success factors:  
1. Visible, long term commitment by senior organisational leaders to creating lasting positive change
2. Seeking and maintaining good employee participation in every step of the process.
3. Flexible policies articulated, developed and implemented.
4. Necessary resources for success provided.
5. Ongoing effort for initial success with a commitment to permanent sustainability and organisational planning to identify goals.
6. Objectives and input requirements.
What impact does the beyondblue / PWC report have on the TJMF Psychological Wellbeing: Best Practice Guidelines?
Both centre on the importance of creating a psychologically safe workplace, but have a different focus.  The report concentrates on individuals with mental illness in the workplace while the Guidelines focus on all staff in the legal workplace.
The critical factors for lasting change mentioned earlier are integral to the successful implementation of the Guidelines and highlight the fact that lasting cultural change can only be achieved by sustained and demonstrated commitment from organisational leaders.
The report points out that the benefits of implementing these success factors include increased productivity, less claims and reduced absenteeism and presenteeism.  
Furthermore, the business case for the Guidelines points out the additional benefits of engaging staff, which include increased efficiency, reduced staff turnover and retaining clients and expertise.
The Guidelines provide a framework for organisational leaders to implement the critical success factors as well as improve relationships within their workplace. The report along with additional Australian and international research supports the Guidelines and contributes to a greater awareness of the importance of workplace psychological safety.
TJMF is proud to point out that since the release of the Guidelines on 12 May more than 37 legal organisations have demonstrated   their public support by becoming signatories. These organisations are not only leading the way in the Australian and international legal community but also to other professions outside the law.
George Jepson (pictured) has spent 30 years in healthcare in senior management positions, including positions at St Vincent's Hospital, Royal North Shore Hospital and Prince of Wales Hospital. George is currently the CEO at Al Ain Hospital in the United Arab Emirates and is the co-founder and director of the Tristan Jepson Memorial Foundation.