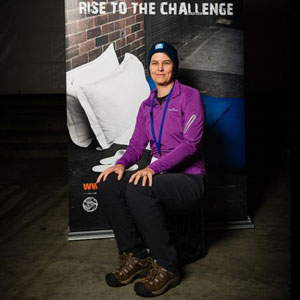 It was that time of the year again where partners and CEOs leave their suits at home and don a beanie to spend a night outside.
Partners from several firms around the country participated in the annual St Vincent de Paul CEO Sleepout last Thursday (19 June).
Clayton Utz partner Majella Pollard (pictured right), who participated from Brisbane, felt very lucky despite having to spend the night outside, saying it was only 14°C and drizzling slightly, but it did not matter because she was undercover.
"It was more a lack of a bed," she said.
"I didn't have to worry about my personal safety; I didn't have to worry about my possessions being stolen so really in the scheme of things it was not a hard thing to do."
Pollard registered for the fundraising event just at the end of May and started fundraising a few days later.
"I actually said: 'I'm a late entrant and I've only got just a bit over two weeks to raise $5000'," she said.
But she ended up raising $11,300.
Pollard did plenty of door-knocking for charities during high school, and pro bono work for Clayton Utz on anti-slavery matters and compensating women who have been trafficked, and anti-discrimination matters.
But this is her first time she was involved in active fundraising.
"I was a bit nervous about how I would go with the fundraising, and I must admit I was absolutely overwhelmed with the generosity of people," she said.
Ten partners participated from Clayton Utz this year. In Brisbane, Pollard was joined by Alan Maguire, partner-in-charge of the firm's Brisbane office, and real estate partner Brian Noble. Litigation partner Polat Siva represented the firm in Darwin, while partners Geoff Hoffman, Mark Friezer and Greg Williams roughed it in Sydney.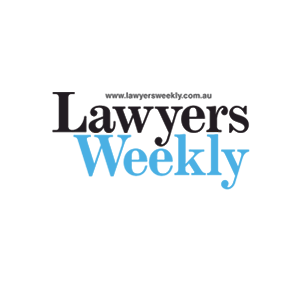 Holding Redlich chief executive officer Clarence Kunnel (pictured left) was another participant.
He is a veteran of the Sleepout, having done it for the past five years since it started in Melbourne.
"It was bitterly cold and unpleasant and that is unfortunately the reality, night after night, for the homeless," Mr Kunnel said.
"The second thing is to do it on an empty stomach. We only get a bowl of soup and a couple of pieces of bread."
He raised $7100 this year, and has raised $30,000 over the past five years.
While his intention in the beginning was to raise funds for homelessness, he said he now had two reasons to do it.
"Most people equate homelessness to people they see in the parks and in the street. That is only a small portion," he said.
"The huge portion is hidden in cars, sleeping in friends' homes, sleeping in temporary accommodations and sleeping in refuges."
He now not only wants to raise funds but also raise awareness of the different facets of homelessness that exists away from public view.
Kunnel also got to hear first-hand accounts of homelessness from people who have experienced it.
"You just get to hear first-hand how it happened to them, what they have gone through and what they have done to get out of the situation. You become aware of all the intricacies related to them," he said.
For Pollard, the experience revealed how tough people have it through no fault of their own, and how supportive the community can be in rallying behind a cause.
She got in touch with partners at her workplace, as well as her own team, barristers and other colleagues and consultants.
"It was just amazing. The donations started coming in and it was just beyond my wildest imagination."
Raymond Tan from Tan and Tan Lawyers in Perth also participated, raising $33,436.
Other participants include Anthony Morrissey from Hunt & Hunt Lawyers in NSW, Rob Kennett from Kelly & Co Lawyers in Adelaide, Jack Mead from LawMaster in Queensland, Andrew Mills from the Australian Taxation Office, Mark Khoo from Salvos Legal in Sydney and Ash Agarwal from Acorn Lawyers in NSW.
Chris Kinsella, the Sydney partner in charge at Maddocks and Tony Frost, the managing director of tax specialists Greenwoods & Freehills were two additional senior lawyers that also took part in Sydney.