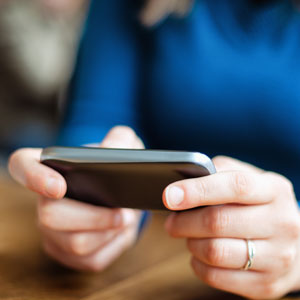 Lawyers like this sexting senior practitioner give the profession a bad reputation.
The Ohio Supreme Court has suspended an attorney from Willoughby, Ohio for demanding sexual favours from a female law student he interviewed and employed.
It was a case of quid pro quo.
Mismas Law Firm's John D. Mismas was looking for a law clerk and interviewed a student from the University of Akron School of Law on 9 December 2011, The News-Herald reported.
He was quick to get off the mark. Starting that day, he and the student exchanged several text messages, some of them sexually explicit.
He sent one text saying the student would "need to take a few beatings" before she could give one herself.
He apparently then re-worded that statement with sexual innuendo.
Folklaw thought "need to take a few beatings" was already sexual in nature, but anyway…
Mismas then asked the student to perform the sex act on him, which she turned down and asked him to stop.
Mismas then said her employment was conditional on her submission and told her "if you show up at 11 you know what's expected".
Are you kidding me?
The student was wondering this too and asked him if he was.
"Nope. Not kidding," he replied.
He backtracked the next day, apologising and claiming it was actually a joke. But the student wasn't falling for it.
She testified that she believed he was still serious.
Moreover, when the student turned down an invitation from Mismas to go with him to on an overnight trip to Washington D.C. due to an earlier engagement, Mismas was not happy.
"That's strike 1 for you. 3 strikes and you are out."
Well the student didn't wait until her two other strikes were up. She quit the next day.
He was suspended from practicing law in the state for one year, with the last six months stayed.
This is on the condition that he does not engage in anymore misconduct and adheres to recommendations from his treating medical and psychological doctors.
The Board of Commissioners on Grievances and Discipline originally suggested Mismas be reprimanded but a court deemed a suspension was suitable.
Chief Justice Maureen O'Connor said Mismas abused his position of power of the profession, and therefore he deserves a suspension.