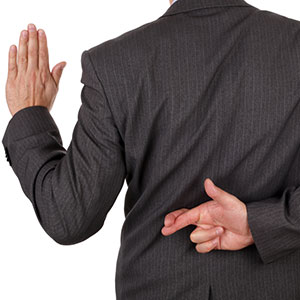 A 79 year-old New Zealand lawyer who allegedly stole nearly $3 million from his clients is now standing trial for no less than 33 criminal charges.
This one is a whopper.
Folklaw doesn't know whether to laugh or cry. Of all the stories of lawyers behaving badly, this really takes the cake.
John David Milne, a lawyer from Dunedin and latterly Christchurch, was struck off the roll of barristers and solicitors in April last year when allegations of fraud were brought before a disciplinary tribunal.
Milne is accused of extracting $2.8 million over 20 years from more than 35 clients who were, according to the Serious Fraud Office (SFO) chief executive, Simon McArley, "elderly and vulnerable people, often widows living alone".
The money was given to Milne on the understanding that he would pay returns on investments but he squandered the cash. Milne paid old debts by recruiting new investors and declared bankruptcy in November 2013.
Milne's lawyer claims the money was given to Milne freely not ''in the context of a solicitor-client relationship, but simply constituted personal loans to Mr Milne, for his use as he saw fit'' but the paper trail raises a number of questions.
The disciplinary tribunal didn't buy Milne's flimsy excuses, reaching "the conclusion that Mr Milne was not a fit and proper person by reason of his conduct" and disbarring him without hesitation.
The SFO was even less impressed with Milne's conduct and has booked a date for a criminal trial at Christchurch District Court.