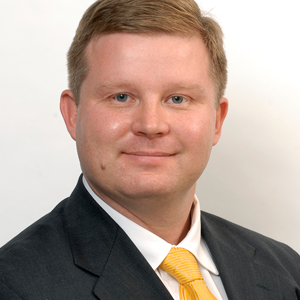 Maddocks partner Rob Gregory offers a riposte to Wednesday's Opinion piece by Norton Rose Fulbright partner Nick Abrahams
Maddocks partner Rob Gregory offers a riposte to Wednesday's Opinion piece by Norton Rose Fulbright partner Nick Abrahams
I'm a frog, in the sense that I'm a partner in a successful law firm. 
I really enjoy the work I do, the people I do it with and the results we achieve.
However, unlike Nick Abrahams, I'm not so worried about being boiled alive by technology.  I think that's because like most frogs (as well as Nick and many other lawyers) I have the fundamental skills that means I can hop about.
But, I would say that. 
I started my undergraduate studies in mechanical engineering, ended up with a degree in Information Technology as well as law, am a non-executive director of the Internet Society of Australia and am one of the leaders of Maddocks' Technology and IP practice.
However, I'm a lawyer first.  That's what gives me the ability to hop. 
Over the years I've hopped into tax, IP, corporate governance, contract, tort, administrative law, competition and consumer law, privacy and property among many other things that have been relevant to my clients.
A lawyer's key outputs are advice, representation and documentation. The key skills and attributes which a  successful lawyer uses to deliver those outputs are the ability to communicate (listen first, think next, speak last); identify the key issues and facts of a situation; and to work out what the relevant law is or will be as it applies to the situation. 
So, I don't see lawyers' core role as being a monopoly source of information. 
As Nick rightly identifies, the volume and sources of legal information are exploding and will continue to do so.  More statutes, more courts and tribunals, more decisions, more reports, more internationalisation – just look at Austlii. 
The channels by which that information flows to lawyers and around them to clients are being rapidly cut and recut – no longer just the authorised reprints or reports from the Supreme Court Library but a multitude of online sites and services.
But as well as the threat, that's the opportunity. 
The lawyer's role in the future won't be to tell clients what the law is (i.e. provide information); it will be to interpret and apply the law to the client's circumstances in order to provide them with advice and representation and to assist to prepare documentation (even if that documentation exists in purely digital form). 
To make situations and law which are inherently complex and confusing into advice, representation or documentation which is simple and understandable in the relevant context.  That sounds a lot like what the lawyer's role has always been.
Of course, there is and will continue to be huge change in the way lawyers' services are delivered, how they find information and how they communicate with clients and the rest of the world.
But the advice I'd give to someone contemplating a legal career is to focus on the ability to hop by getting the basics right: having the ability to listen to your client, identify the relevant issues and facts, work out the applicable law and deliver services which are useful and thus valuable. 
If you can get the basics right, even as the way we do what we do completely changes, and as you help to drive those changes, you'll be ok.
Rob Gregory (pictured) is a Melbourne-based partner with Maddocks. His practice covers technology, media and telecommunications and competition and consumer law.